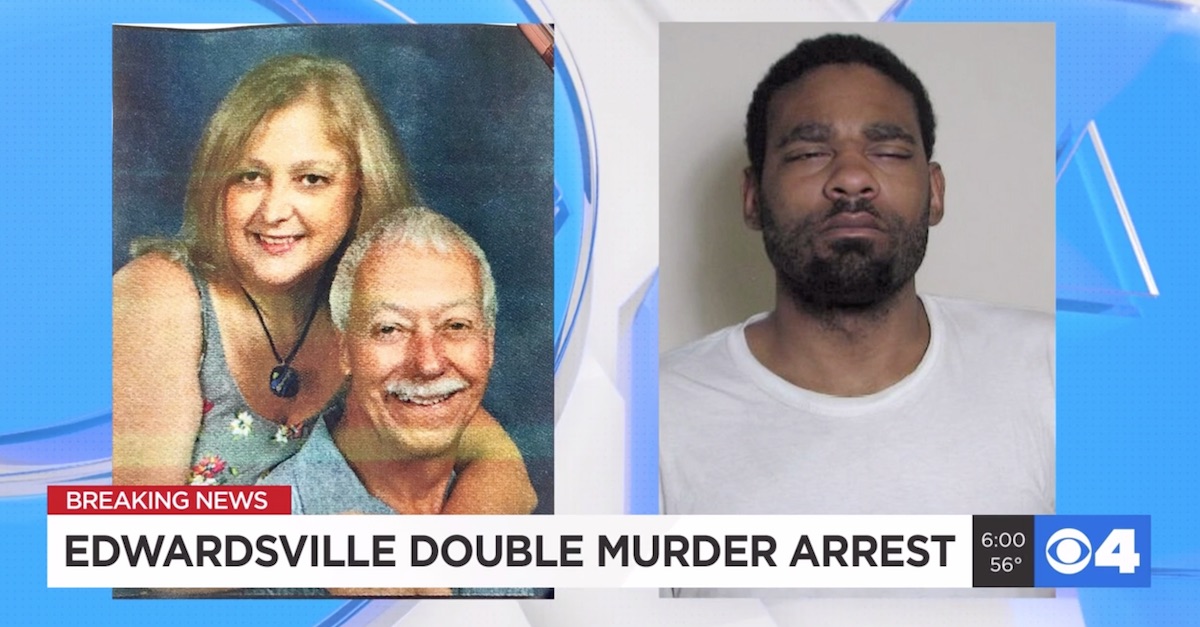 Illinois police still don't know why 79-year-old Michael Ladd and his 68-year-old chiropractor wife Dr. Lois Ladd were brutally murdered in their home over the weekend, found dead when they didn't show up for work on Monday. Authorities have confirmed, however, that 23-year-old Zachary Capers was arrested on an unrelated warrant and is now charged with four counts of first-degree murder.
Police say that that the married couple was stabbed to death on Saturday or Sunday. Capers was arrested on Sunday. The St. Louis Post-Dispatch reported that when police arrested Capers, investigators "grew suspicious of [him] because of several things that happened during his arrest." What those several things are not known at this time.
The Ladds, Michael a contractor and Lois a chiropractor, were found dead after 10:30 a.m. on Monday, as one of Lois' worried coworkers called police to conduct a well-being check.
According to KMOV, Madison County State's Attorney Tom Gibbons said the community was shocked by the "senseless and brutal crime," and said Capers faces a possible life sentence behind bars. The accused killer is being held without bond at the Madison County Jail.
Police still haven't found a link between Capers and the victims and believe there is "absolutely no connection" there — that is, they currently believe the Ladds' killer might not have been known to them.
"These were absolutely innocent, wonderful people," Gibbons added. "This is a loss that will be personal to so many of us, most especially their family, and from which we'll never fully recover."
[Image via KMOV screengrab]
Have a tip we should know? [email protected]