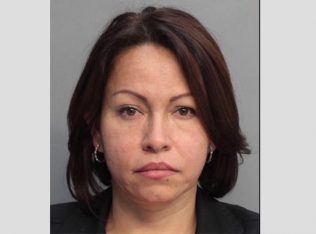 A Florida woman pleaded guilty Wednesday to practicing medicine without a license over her role in a botched surgery that left a man with a severely disfigured penis.
Nery Carvajal Gonzalez initially fled to Colombia to avoid arrest, but was eventually picked up by authorities when she returned to Miami in August 2015.  Court documents obtained by Local 10 News reportedly show Gonzalez offered the victim injectables services that she claimed would make his penis longer and thicker.
The victim told investigators he later met Gonzalez at a warehouse where he underwent the procedure.  The victim said his penis became severely disfigured after the injectable surgery and that Gonzalez then recommended he see another co-defendant, Mark Schreiber, to have the injectables removed.  However, that visit apparently only made things worse and the victim said it left him unable to perform sexually.
Pursuant to the terms of the plea agreement, Gonzalez was sentenced to 40 months in state prison and she is required to testify against Schreiber in his upcoming trial.
Amazingly, this is not the first time Schreiber has been charged in connection with conducting this type of unlicensed medical procedure.  He reportedly served two years in prison on similar charges in 2008 after losing his medical license a number of years ago.
[image via Miami-Dade Corrections]
Have a tip we should know? [email protected]