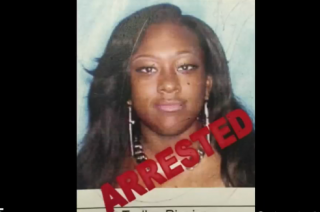 A Florida woman is accused of stealing identities and using them to provide surgical procedures for her friends, The Orlando Sentinel reported. After a nine-month investigation known as Operation: Nip/Tuck, Terilyn Riggins was arrested for allegedly acquiring stolen identities, then adding her friends' names to accounts at doctors' offices created under the stolen information.
The beneficiaries of Riggins's work allegedly got thousands of dollars worth of plastic surgery, including breast implants and reductions, tummy tucks, and also dental work. Investigators say when they paid, they told the offices that they were related to the cardholder and gave their name, which had already been put on the account as authorized. Over a dozen women were arrested over the course of the investigation.
Rigging also allegedly got a thigh lift and dental work for herself too.
Not everyone got away with it though. Sometimes an office would catch on that something odd was going on. In one case, a woman was taken off the operating table before a procedure when the doctors were notified to stop, Detective Todd Herb of the Orlando police told the Sentinel.
It is still unknown how Riggins allegedly got the stolen information. A credit card company notified authorities when someone called them more than 300 times from Riggins's number in less than a year. A police report said the phone number had been attached to at least 16 different accounts.
[screengrab via Fox35]
Have a tip we should know? [email protected]