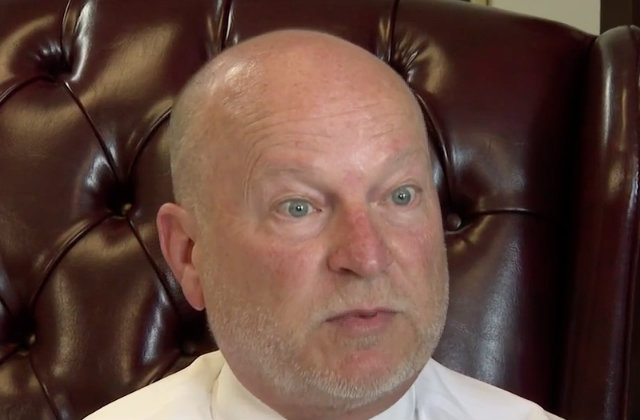 Remember Sam Benningfield? He's the judge in White County, Tennessee who reduced jail time if offenders agreed to get birth control: vasectomies for men, and an anti-pregnancy implant for women. That changed when he rescinded his original order on Wednesday. His explanation: the state's Department of Health stopped providing free services to inmates for the purposes of this deal.
Judge Benningfield said in mid-July that he implemented the original order to stop offenders (usually drug users) from having kids. His reasoning was that this would allow them to get their lives together amid unemployment and late payments on child support. The American Civil Liberties Union, for one, weren't fans of this, calling it "unconstitutional."
As might be expected, they welcomed Wednesday's order in a statement obtained by LawNewz.com. From ACLU-TN Executive Director Hedy Weinberg on Thursday:
We are pleased that Judge Benningfield rescinded his unconstitutional standing order that offered a 30-day jail credit to inmates in exchange for getting vasectomies or birth control implants. The Constitution protects people's right to choose whether and when to procreate. The judge's initial order undermined this constitutional protection because it amounted to the government coercing people not to procreate. Though the program was technically 'voluntary,' spending even a few days in jail can lead to the loss of jobs, child custody, housing and vehicles. To the individual faced with these collateral consequences of time spent behind bars, a choice between sterilization or contraception and a reduced jail sentence is not much of a choice at all. The judge's order crossed a constitutional line and we are pleased that he rescinded it.
Enough inmates accepted the deal that there was some backlog, but no one is getting screwed by Wednesday's decision to rescind it. Benningfield promised to grant credit to anyone who already agreed to it, whether or not they got any birth control.
[Screengrab of Benningfield via News Channel 5]
Have a tip we should know? [email protected]