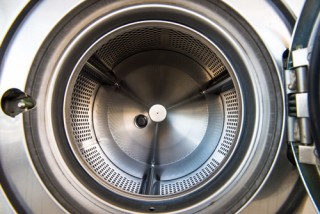 When police officers arrived at a residence in Brookside, Alabama on Wednesday, they were attempting to serve an arrest warrant — business as usual, until they heard a strange, snoring type noise.
Officers arrived on scene and found several people both inside and outside the residence where they were planning to serve the warrant. They inadvertently discovered a drug operation in the process and several of the offenders fled the residence. After securing the scene, the officers began to take inventory of the items in plain-sight. It wasn't until almost two hours later that the officers were alerted to the strange, snoring type noise that began to grow louder.
So, who was also hiding in plain-sight? Michael Christopher Davis, just three feet away from the officers. To their surprise, and his, officers found Mr. Davis curled up and asleep in a dryer. The straightforward suspect didn't mince words with the officers when they found him. "I was trying to hide and y'all just stayed too long," Davis told police. "I fell asleep."
Sgt. Bryan Watkins described Davis as "being folded up like he was in a shirt pocket…" You can't make this stuff up — true crime.
"Our officers have worked hard and put in a lot of overtime this month in a concentrated effort to put a dent in the drug trade in our community," a Facebook post by the Brookside police said. "We have had some really scary times, as well as some really funny ones!"
[h/t MyFox8]
Have a tip we should know? [email protected]