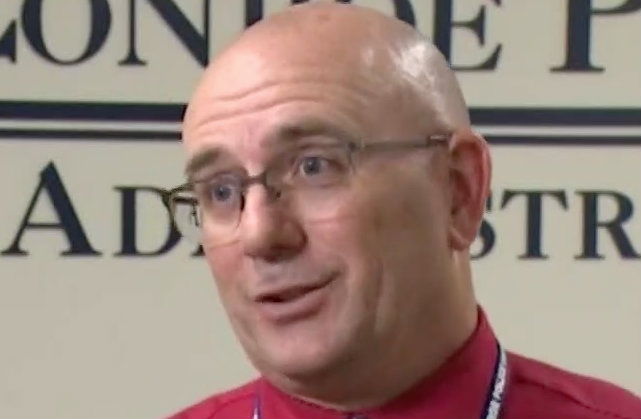 One doctor's office in Texas is walking back a decision to kick out a cop because he brought his gun inside the office. Conroe Police Department Chief Philip Dupuis told KHOU it happened Tuesday, when he walked inside Texas ENT wearing his badge, and carrying a gun in his holster. An officer manager told him to leave, he said.
According to Dupuis: "She said, 'Sir, I need you to take your gun out to your car.' I said, 'Excuse me?' She said, 'Sir, I need you to take your gun out to your car. It's our policy.' I said, 'Well, I'm not taking my gun out to my car. Give me my driver's license and insurance back, and I'll find me a new ENT.'"
Dupuis told the outlet that he had never been kicked out of a business over his gun. He said it's the business' right to refuse service to whomever they choose, and it's his right to go to another doctor.
"We regret the situation yesterday involving Chief Dupuis and a member of our staff," Texas ENT wrote in a statement obtained by the outlet. "We have personally apologized to Chief Dupuis for any inconvenience or embarrassment he experienced. Our team is working diligently to insure that a situation like this does not occur again. Our company values law enforcement officers and first responders for their selfless service and will serve them and our communities with the utmost respect."
Teax ENT featured signs outside the door prohibiting anyone with concealed- or openly carried guns.
Under state law, businesses can put up such notices restricting access to people with firearms. It's doesn't matter if the gun-owner has a permit for concealed-carry or open-carry. Individuals who disregard these warnings can be charged with trespassing. But there are exceptions for police officers like Dupuis if their firearm is owned or leased by a governmental entity.
[Screengrab via KHOU]
Have a tip we should know? [email protected]