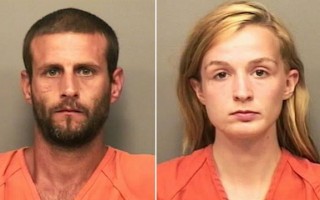 What are the odds? WKRN reported that Jessica Heady and Jeremy Watts were arrested for allegedly breaking into a home in Clarksville, Tennessee, and stealing electronic equipment. The kicker? Police say they were caught with the equipment when they tried to pawn it, and they pawn shop worker realized it was his stuff.
The store employee didn't even know his house had been robbed when the alleged burglars tried to sell him his own electronics. He immediately called the police while Heady and Watts were still in the store.
The two were apprehended and taken to Montgomery County Jail.
Have a tip we should know? [email protected]