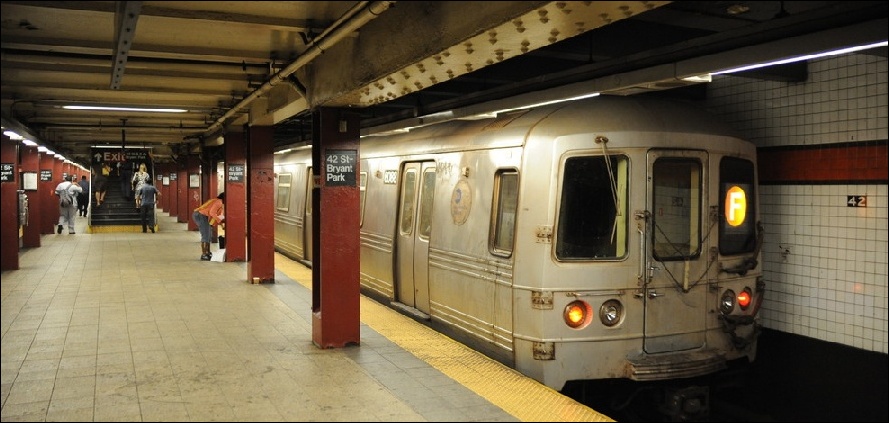 The New York City Subway system is occasionally full of corpses and union members know where they keep the bodies: in the same rooms where they work and take their breaks. That's all according to the Transport Workers Union (TWU) Local 100.
The union claims Metropolitan Transportation Authority (MTA), which operates New York's subway system, stores the dead bodies (and body parts) of people hit, killed and maimed by passing trains in employee "bathrooms, facility rooms, [and] break rooms" until the medical examiner's office finally gets around to picking them up.
TWU Vice-president Derek Echevarria said, in a statement:
"You have pieces, you have blood spatter. It could be any contamination or disease."
MTA spokesperson Shams Tarek conceded that dead bodies do make their way around union workers' environs–by way of the NYPD Emergency Service Unit but are usually only there for a short while before being removed.
Tarek insisted that the dead bodies are only stored in "non-public" spaces and that the medical examiner responds just shy of "instantly" while train service is being restored. But the TWU was having none of that.
An unnamed union source told the New York Post that corpses are left "leaking" in plain sight and placed in "whatever room happens to be nearest. If a lunch room is the nearest, they'll put it in the lunch room."
And, according to the TWU, the corpses tend to remain and putrefy for over two hours.
Echevarria attempted to tie the dead body story to larger subway problems. He said, "And that is another part of ending the service, because they're usually sent home by what they've seen, what they've touched."
New York City subways are currently undergoing incessant delays, frequent derailments and various other issues mostly related to insufficient infrastructure. Dead bodies disturbing transit employees likely won't help matters.
In a separate statement the union said:
"Mayor [Bill] de Blasio and his administration have failed to provide enough staffing for the Medical Examiner's Office to quickly retrieve and remove bodies from the subway after these tragedies. It's unacceptable that transit workers have to endure this on the job."
Dozens of people are killed by NYC subways each year.
[image via NYC Subway]
Follow Colin Kalmbacher on Twitter: @colinkalmbacher
Have a tip we should know? [email protected]