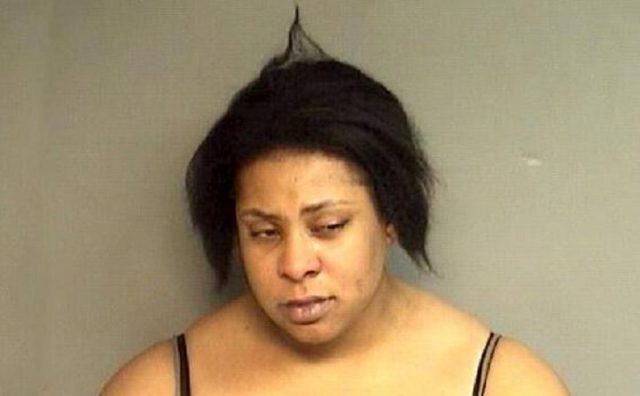 A naked woman broke through a church's window and created havoc with a fire extinguisher Wednesday afternoon, according to police. Celina Kelly allegedly busted into the house of worship without her clothes on, and destroyed property inside, terrorizing a priest in the process.
At around 5:00 pm, witnesses said they saw Kelly crash through the side window of St. Clement's Church in Stamford, Connecticut, and immediately notified a police officer. The officer reportedly then saw Kelly inside with the fire extinguisher, and arrested her. Before she was apprehended, Kelly allegedly tried to kick down the door of the living quarters where a priest resides. The priest confronted Kelly in the basement, before fleeing and letting the police in so they could put a stop to the mayhem.
Officers in Stamford regularly check in on religious centers, which the department said allowed them to handle the situation quickly.
The Stamford Police said in a statement that Kelly "was obviously under the influence of some type of narcotic and admitted to smoking marijuana laced with a chemical shortly before going on her rampage." Kelly was taken to a hospital for treatment, and was charged with burglary and criminal mischief.
[Image via Stamford Police Department]
Have a tip we should know? [email protected]