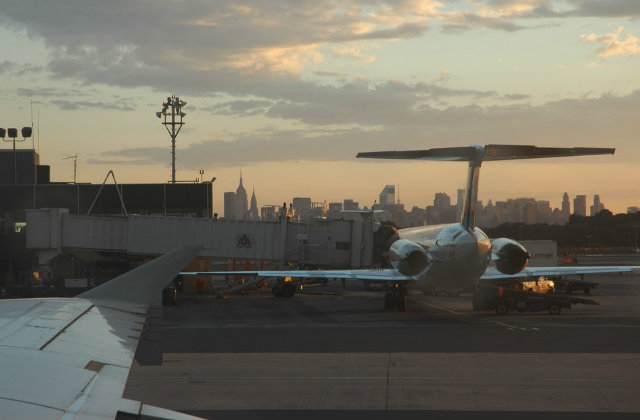 NEW YORK (AP) — A 70-year-old passenger was arrested Saturday at LaGuardia Airport after authorities say he became irate over a $50 fee to check his bag and told an airline worker there was a bomb in the bag.
John Park of Farmington, Michigan, was arrested on a charge of making a terrorist threat after Saturday morning's incident at the Spirit Airlines ticket counter.
The perceived threat prompted a partial evacuation of the terminal and the summoning of explosives experts.
The police action shut down the ticketing area of the airport's main terminal temporarily while the New York Police Department's bomb squad responded to the scene and checked the bag. No explosives were found.
Park pleaded not guilty at his arraignment late Saturday and was released without bail.
Joe Pentangelo, a spokesman with the Port Authority of New York and New Jersey, said the threat was made at about 7:15 a.m. in Terminal B. He said the airport was functioning normally about two hours later.
A New York police spokesman said the bomb squad was called to the airport at about 7:30 a.m. to check a bag.
As investigators did their work, LaGuardia Airport tried to keep travelers informed through a Twitter feed, saying in one that concourses A & B at Terminal B were not accessible and passengers should expect delays.
Stephen Schuler, a spokesman for Miramar, Florida-based Spirit Airlines Inc., referred a request for comment to police authorities.
The Port Authority operates New York's three major airports, which include John F. Kennedy International Airport in New York and Newark International Airport in New Jersey.
[Image via rthoma / Shutterstock.com]
Have a tip we should know? [email protected]