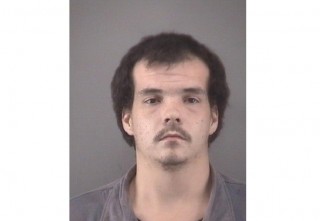 A man was sent to jail after making a police report, then admitting he was just clowning around. On Thursday, a North Carolina Sheriff warned would-be pranksters that there would be consequences for making false reports of creepy clowns terrorizing the neighborhood. The very next day, David Wayne Armstrong just couldn't help himself, according to Winston-Salem police.
Early Friday morning, Armstrong called police, saying that someone in a clown costume knocked on his car window, and that he then chased the clown into the woods. Officers investigated, only for Armstrong to reportedly say later that he made the whole thing up.
Quite a few scary clown sightings have been reported in North Carolina this month, including children who said a clown tried to lure them into the woods. So far, authorities have not made any clown-related arrests and have not been able to confirm the reports.
WSPD has investigated all reported clown sightings. At this time, none of the sightings can be substantiated. Call 773-7700 w/ info. .51

— cityofwspolice (@cityofwspolice) September 9, 2016
In the meantime, Armstrong is facing a charge of making a false report, and was sent to a detention center on $500 bond. He is set to appear in court on Monday.
[Image via Winston-Salem Police Department]
Have a tip we should know? [email protected]