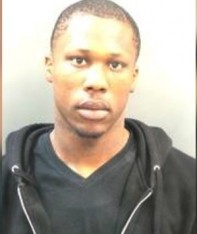 One man is dead and another is hospitalized and charged with four felonies as the result of a deadly incident involving a hoverboard in St. Louis, MO.
Ronald Houston Jr., 18, was riding in a car with Dominick Chambly, 19, on Sunday when they reportedly saw an unknown man riding a hoverboard on the sidewalk of a St. Louis neighborhood. According to court documents, Houston decided he wanted to steal the hoverboard, so he pulled a ski mask over his face, exited the vehicle with a handgun and stole the hooverboard.
Unbeknownst to Houston, the victim was also armed and began firing at Houston as he fled back to the vehicle. When police arrived on scene, they say they found both Chambly and Houston with gunshot wounds inside a crashed vehicle. Chambly was pronounced dead upon arrival at the hospital. Houston was in stable condition with a gunshot wound to his back, however, his troubles are far from over.
Houston now finds himself charged not only with first-degree robbery and armed criminal action for the robbery of the hoverboard, but also with armed criminal action and second-degree murder for the death of Chambly.
Why is he charged with murder in connection with Chambly's death?
In Missouri, a person commits the crime of second-degree murder if he commits a felony, and another person is killed as a result of the immediate flight from the perpetration of that felony.
In this case, Houston is alleged to have committed the felony of first-degree robbery by stealing the hoverboard with a weapon, and Chambly's death is alleged to have occurred as the result of Houston fleeing from that felony, according to charging documents filed by the prosecutor.
So to recap Houston's bad day: while already on probation for an unlawful use of weapon conviction, police say he decides to rob a man of his hoverboard, only to get shot in the back for his troubles, and now faces a murder charge as a result of getting his friend killed in the process.
There is no information about the robbery victim or whether he will face any charges in this incident.
[h/t KMOV; image via St. Louis Metropolitan Police]
Have a tip we should know? [email protected]