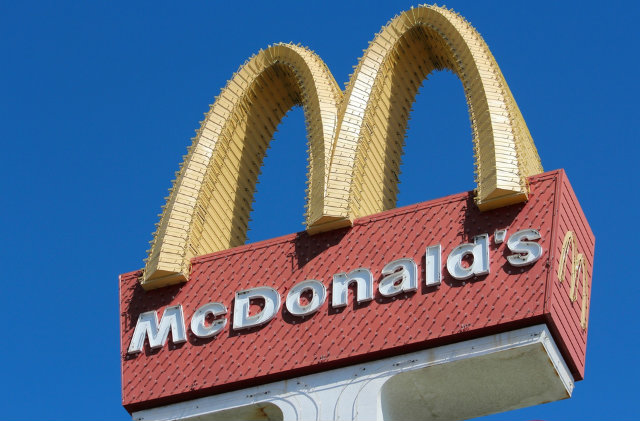 A man was arrested Thursday for making a McDonald's his go-to place for watching porn. Todd McMillan, 61, faces one count of disorderly conduct, according to a police report obtained by Fox 43.
Insert "loving it" joke here.
This all supposedly went down at a McDonald's in West Hanover Township, Pennsylvania. State police got called to a location on Thursday about a man watching porn on his tablet using the restaurant wi-fi. This isn't the first allegation, either. Management said they'd warned him from doing this on several previous visits.
[Image via Tupungato and Shutterstock]
Have a tip we should know? [email protected]