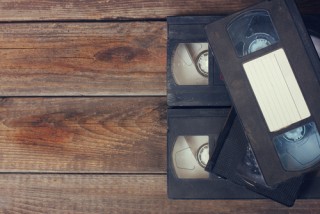 A North Carolina man is facing charges after failing to return a 2002 VHS rental of the absurd Tom Green comedy "Freddy Got Fingered," about a cartoonist returning home to live with his parents.
James Meyers rented the VHS 14 years ago. On Tuesday, he was pulled over by Concord police for a broken tail-light as he was driving his daughter to school. When the officers ran his record, they found an outstanding warrant on Meyers for "failure to return rental property," a misdemeanor punishable by a fine of up to $200. He was asked to return to the Concord Police Department at which point he was arrested.
"The officer said, 'I don't know how to tell you this but there's a warrant out for your arrest from 2002. Apparently you rented the movie "Freddy Got Fingered" and never returned it.' I thought he was joking," said Meyers.
Meyers told WSOC-TV that Green, whose movie he allegedly did not return, gave him a call and offered to help him out financially with the case. "If it's 200 bucks of course I'll pay it for him, just for the principle of the thing," Green said.
Green talked about the case on Australian television, "He [Meyers] didn't know I was going to call. He answered the phone and I said, 'Daddy would you like some sausage?' which is a line from the movie and we had a good laugh about it." The line Greene recited is bizarre—in or out of context—and is perhaps the most noteworthy from a film which has an 11% rating on film review aggregator Rotten Tomatoes.
Meyers is scheduled to appear in court on April 27.
[h/t WSOCTV]
Have a tip we should know? [email protected]