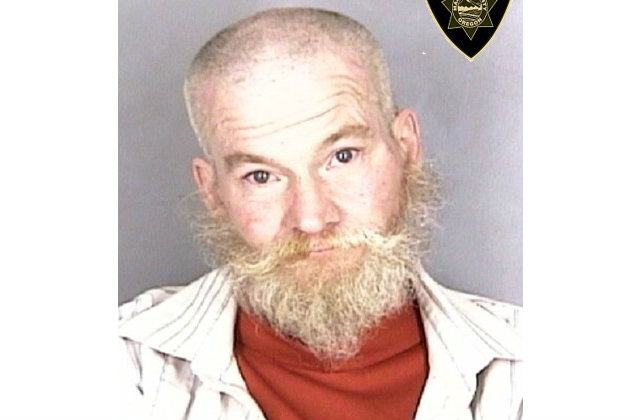 According to police in Salem, Oregon, a 52-year-old man attacked a restaurant employee who he 1) thought was a terrorist, 2) was enslaving a woman, 3) had an "evil totem" with Arabic writing. Jason Kendall was booked Tuesday on counts of felony assault, unlawful use of a weapon, and misdemeanor intimidation. Jail records obtained by Law Newz show that he remains at Marion County Correctional Facility as of Sunday, and is scheduled for a pretrial court date on March 17. He bail is set at $65,000.
Cops told The Statesman Journal that it's all tied to an incident at Al Aqsa Fine Middle Eastern Cuisine. Kendall started screaming at an employee. He was told to leave, but later came back, saying stuff like "Get out of America!" and "Arab, you need to leave, a—hole!" He allegedly hit the victim in the head with a plastic object, and attacked him with a metal pipe.
Police arrived, as they are known to do, and Kendell reportedly told them he was confronting a "Saddam Hussein-looking Guy" over apparent human trafficking. Apparently, Kendall thought a woman in the restaurant was a slave, so he wanted to free her. "That is what Arabs do," he explained to police, claiming her shirt was somehow evidence of her involuntary servitude. He admitted to throwing an "evil totem" at the employee, and said he defended himself using a metal pipe—he thought the man had an ice pick.
This incident is being investigated as a hate crime.
[mugshot via Marion County]
Have a tip we should know? [email protected]