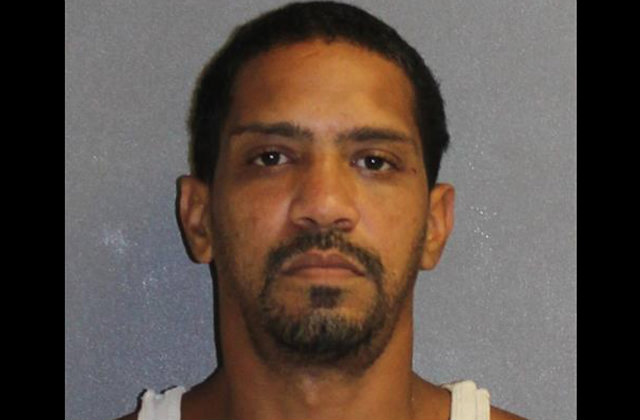 A Florida man was arrested when a political argument almost turned fatal, authorities say. The sheriff's office in Volusia County claims 41-year-old Jose Amaro was at a family get-together at his home on Saturday. Also present: his brother in law. These two started arguing "about politics, Trump and the situation in Puerto Rico," wrote the deputy in the incident report.
"All parties involved had been drinking and appeared intoxicated," the sheriff's office said. Things got heated.
Authorities claim Amaro became mad, shoved the brother-in-law, and got a handgun from inside the house. Bystanders tried to restrain him, but he fired a shot into the yard before a witness tackled him.
The bullet hit Amaro's 17-year-old step-daughter in the right knee, deputies say. The sheriff's office says the suspect remained at the scene, and deputies who arrived there found him treating the alleged victim.
Amaro faces a charge of aggravated battery with a deadly weapon. Deputies also booked him for possession of ammunition by a convicted felon and two counts of possession of a firearm by a convicted felon. They said he had two felony convictions in New Jersey.
Volusia County jail records obtained by LawNewz show he remains locked up. It is unclear if he has an attorney.
As for President Donald Trump, and his handling of the post-hurricane crisis in Puerto Rico, that's another story.
[Mugshot via Volusia County]
Have a tip we should know? [email protected]