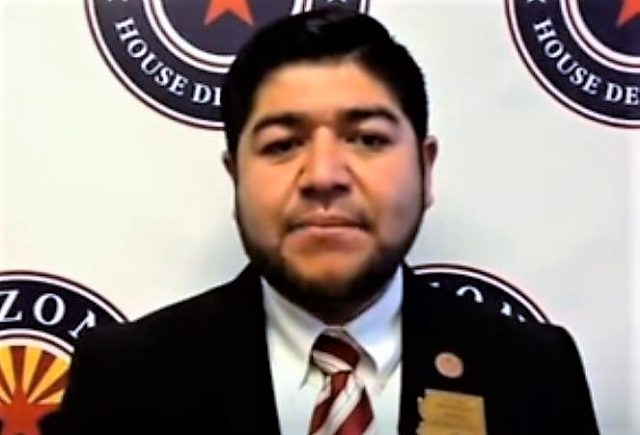 Arizona State Rep. Jesus Rubalcava drew attention this week with a startling reaction to a Republican colleague getting a bill passed. State Senator Debbie Lesko had introduced a school choice bill that would allow Arizona students to participate in a voucher program. After the bill passed, Rubalcava decided it was a good idea to say, "I wanted to punch her in the throat," on Facebook, the Arizona Capitol Times reported, in response to Lesko supposedly "prancing around" after her legislation was approved.
The violent comment has since been deleted, and there is no reference to it on Rubalcava's page. On Thursday, he finally apologized on Twitter, saying, "I was raised in a household where violence was not tolerated; especially against woman [sic]. I apologize to @DebbieLesko for my FB post." However, Rubalcava's Twitter page isn't even public, so right now, only his 320 followers can view it.
As far as Senator Lesko's reaction? She said that a "threat of physical violence is not something I expect from my colleagues," but pointed out that she doesn't even know who Rubalcava is.
[Image via screengrab]
Have a tip we should know? [email protected]