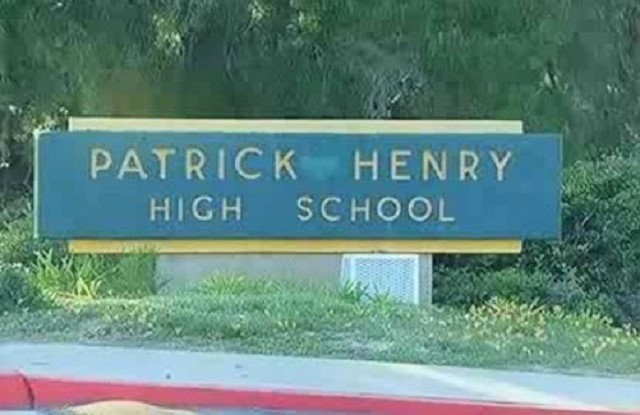 A no-bathroom-break policy at a San Diego high school has led to one teenage girl getting more than a million dollars in damages from a horrifying, embarrassing incident. In February 2012, a 14-year-old freshman at Patrick Henry High School in San Diego had to use the ladies' room, but her teacher said breaks were not permitted. Instead, Gonja Wolf told her student she could go into a closet and urinate into bucket, then pour it down a sink. The ordeal traumatized the girl, whose identity is being kept anonymous, and on Wednesday a jury awarded her more than $1.25 million, The San Diego Union-Tribune reported.
When the school district found out about what happened, they placed Wolf on paid administrative leave, officials apologized to the student, and told teachers not to refuse bathroom breaks. At the time, the student complained to the San Diego Unified School District, seeking $25,000, but the school fought it. Years later, they were hit with the drastically higher penalty, after the girl had allegedly dealt with years of trauma and embarrassment, as well as therapy. The student withdrew from Patrick Henry High, and another school, after word of the incident got out and other students teased her. That, plus local media attention, led to a suicide attempt.
The girl eventually sued the school district and the teacher. During the trial, the school district tried to shift the blame entirely onto Wolf, claiming that while they did discourage frequent bathroom breaks because they disrupted the flow of short classes (Wolf's class was a 25-minute period meant for studying and building student relationships), teachers were expected to use common sense.
Wolf took the policy to mean that bathroom breaks were prohibited entirely, and honestly thought the closet and bucket idea was a good solution, her attorney reportedly said. Wolf's lawyer, Fern Steiner, told the court that Wolf herself used the bucket when she had to work late.
Shari Winet, a spokeswoman for the school district told the Union-Tribune that they are not happy with how the case turned out. "We, of course, are disappointed and will be considering in the next few weeks whether or not to appeal," she said.
In addition to $1.25 million in damages, the jury awarded the girl $41,000 to cover past and current medical costs. Now 19, she is still in therapy, but has graduated from a charter school and is currently working, her attorney Brian Watkins told the newspaper. "She is very happy she was able to have her voice heard," he said.
[Image via NBC San Diego screengrab]
Have a tip we should know? [email protected]