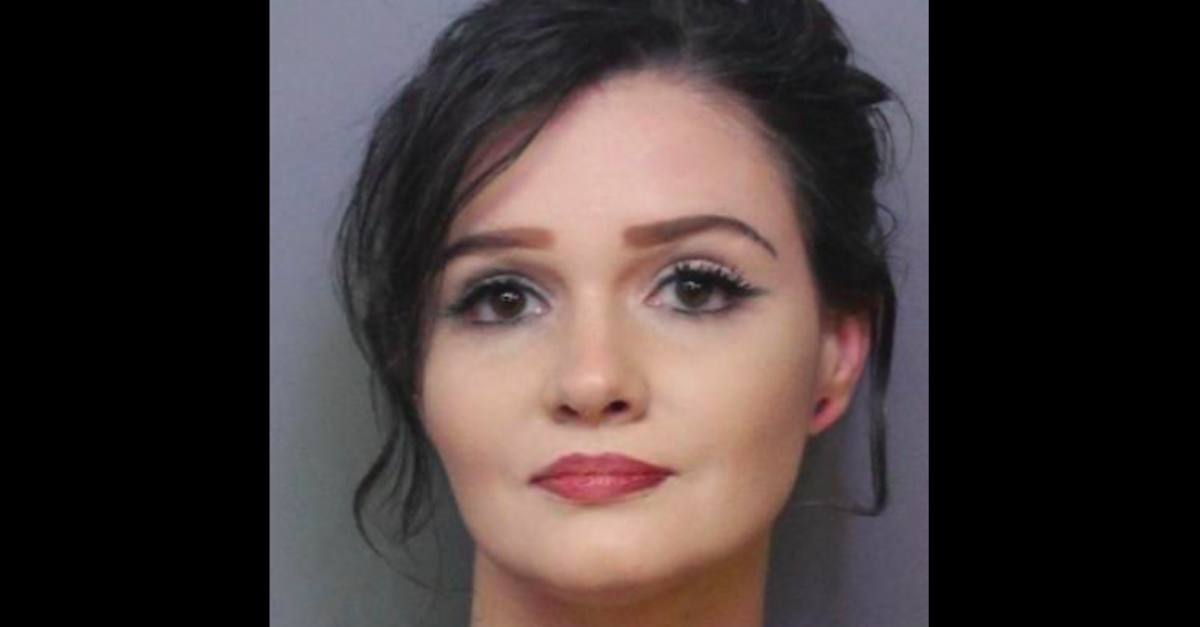 A Florida stripper was arrested over alarming messages she allegedly made over social media about mass shootings. Brein Basarich, 31, was arrested last week after law enforcement officials monitored a Tumblr page they believe belongs to her.
"I had a vision … of a very public place, only one way in and one way out," she allegedly wrote, according to a Lakeland Police affidavit reviewed by Law&Crime. "Preferably a bar/club on a busy night. 2019 has a lot in store if my plans go according!" Police paperwork shows that she said she works as a dancer at Show Girls, which reportedly is a strip club in Plant City, which is near Lakeland.
Police said Basarich posted under the user name "taking-lives." She allegedly also wrote that she intended to get an AR-15 rifle saying, "I am getting an AR soonish! Pretty excited. It will be my first gun and I plan to get others."
Another user asked if Brein had homicidal urges, police said. She allegedly responded by saying, "I feel at times a lot of us have urges, whether they will admit or not is the question. So yes, I have."
An officer went to Basarich's home on Wednesday, where he spoke with her mother. The woman then contacted her daughter and told her to come to the house, the affidavit said. Officers then showed Basarich screenshots of the posts in question, and she allegedly admitted them that it was her username and she posted the messages.
When the officer asked why she would post such messages, she allegedly "advised that she is an admirer of true crime and is a fan of serial killers and mass murderers," the affidavit said.
Jail records viewed by Law&Crime show that Basarich was charged for a written threat to kill or injure and held at the Polk County Jail until she was released on Thursday after posting $5,000 bail.
[Image via Polk County Sheriff's Office]
Have a tip we should know? [email protected]