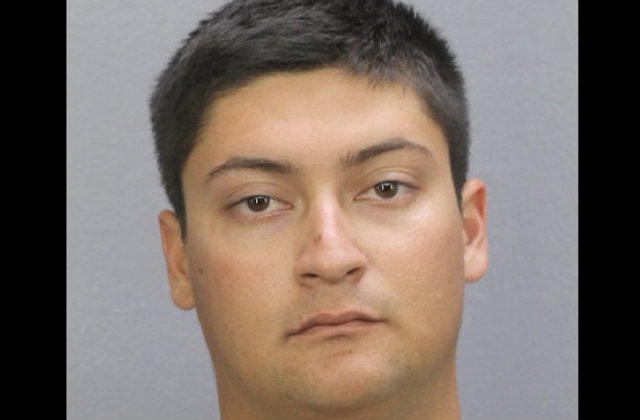 In September, we wrote about a Florida man charged with pretending to be a law enforcement officer. He allegedly stole a patrol car from his uncle (a Marion County sheriff's deputy who was out of town), showed it off to a girlfriend, and even performed a traffic stop. Guess what allegedly happened in a completely separate case. Christopher Glenn Combs was booked Monday for taking the unmarked patrol car of a Palm Beach County sheriff's lieutenant–His father.
Come on, Florida, is this a fad now?
Broward County sheriff's deputies say they arrested the 22-year-old Combs. The arrest report obtained by WPBF said he drove the car to the city of Pompano Beach. He is accused of turning on the lights and pulling over a driver–his ex-girlfriend. She was driving with her new boyfriend, whom Combs allegedly robbed. Deputies say the suspect pointed a weapon at the man's head.
Combs' dad was out of town at the time, authorities said. The suspect himself is reportedly a cadet with the PBSO's explorers program.
Broward County Jail records obtained by Law Newz show Combs is charged with first-degree robbery, third-degree impersonating a police officer, and two counts of third-degree false imprisonment. All felony charges. It's unclear if he has an attorney. Law Newz reached out to the PBSO for comment.
Have a tip we should know? [email protected]