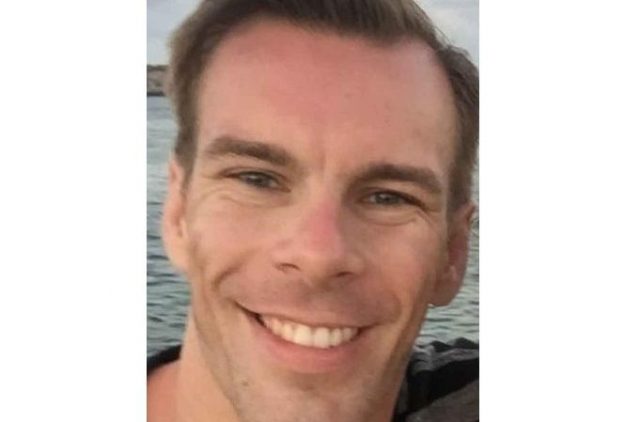 A Texas police officer who disappeared on April 25 after texting an image of a suicide note to his wife has been found, according to the Austin Police. Coleman Miller Martin told his wife that day that he was leaving to clear his head. That night, he reportedly sent her an image of a note that said he was planning on drowning himself near the U.S.-Mexico border. Now, he's in custody and facing a charge for allegedly faking his own death, CBS4 reported.
Martin's wife called 911 that night, and investigators discovered that earlier the same day, Martin had been stopped by an officer and gave a story that he was on his way to vacation in Mexico. That officer said he saw bags in the car, and that Martin didn't seem troubled. The next day, a report came in that Martin's car was found by a lake, with a suicide note in plain view in the front seat. A raft was found near the water. Written on it were the initials of Martin and his wife, Martin's name, his date of birth, and a date of death of 4/25/17. According to a police affidavit, a cross was drawn in the mud.
Early the next morning, an email was sent from Martin's account from an IP address that was traced to Mexico. Records show that on the day Martin disappeared, he purchased a tablet with WiFi capabilities.
The affidavit said that a woman known to have a close relationship with Martin told authorities,"the entire event was an effort to stage his own death," and that there was evidence he was indeed alive. She said after Martin disappeared, she got an email from him saying his plan worked. The email reportedly said he staged the scene with the raft, then rode a bicycle to a convenience store, where he took a taxi to the border, after throwing the bike in a dumpster.
Investigators eventually tracked him down, although it's unclear exactly where they found him. He is now being held in Dallas County. KEYE reported before Martin was located that he was facing a misdemeanor charge for a false alarm or report.
[Image via Austin Police Department]
Have a tip we should know? [email protected]