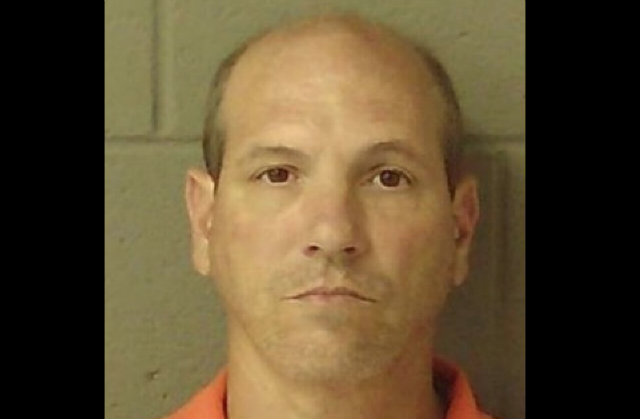 Georgia man Marcus Allan Pitts was just trying to help cops out, but that didn't stop him from getting arrested, police told The Atlanta-Journal Constitution. The 46-year-old shouldn't have shot that suspect in the neck, they said.
It happened Saturday morning in Covington, Georgia, police Capt. Craig Treadwell told the outlet. Lawrenceville man Terence Lee Lennox, 33, fled cops in his SUV after they tried to pull him over for reckless driving. He soon crashed into another vehicle, and started fleeing on foot, police said.
That's when allegedly Pitts stepped in. Treadwell described him at a "concerned citizen."
"I think he thought he was trying to stop the guy from fleeing from the accident or our officers," Treadwell said. "We still don't know why, but he fired his handgun and struck the suspect in the neck."
Though cops had been trying to locate Lennox, they weren't chasing him, Treadwell said.
Pitts didn't seem to have a criminal record, nor did cops know of any connection between him and Lennox, Treadwell said.
Lennox was sent to Grady Memorial Hospital in critical condition. Meanwhile, jail records obtained by LawNewz.com shows that Pitt remains locked up at the Newton County Detention Center on one count of aggravated assault, a felony. If convicted, he could spend up to 20 years in prison. He also had an arrest from April 3, 1995, but the charge, and whether it ended up in a conviction, remains unclear.
[Mugshot via Newton County]
Have a tip we should know? [email protected]