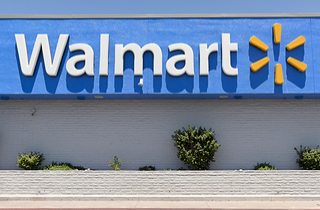 A seemingly routine dispute over a parking spot outside of a Walmart store in Reno, Nevada turned deadly on Thanksgiving night, as a 33 year old man was shot dead. KOLO-TV reports  no arrests have been made. Other reports indicate that the presumed murder weapon was found, as well. A Walmart representative said  that the store stayed open for its Black Friday sale.
The shooting is being described as a road rage incident. It took place at 6:05 p.m. local time, just five minutes after Walmart's Black Friday sales officially started (the store itself had already been open all day).
The Reno shooting was not the only death with ties to Black Friday or other Thanksgiving weekend shopping events. Atlantic City, New Jersey's Demond Cottman was killed in the parking lot of the Hamilton Mall. His brother, was shot in the leg and remains hospitalized in stable condition. There was also a shooting on Thursday night in the parking lot of Memphis, Tennessee's Wolfchase Galleria Mall.
Stories of death and injuries during Black Friday/Thanksgivng weekend sales had become alarmingly routine for a while, but they were usually more directly related to the sale events themselves and didn't involve gun violence.
In the last several years, more and more retailers have offered the vast majority of their sales online as well as in-store, and credit card companies have amended their benefit packages with "price protection" plans allowing customers to match the in-store deals. The "doorbuster" term, however, is still in use, even after high profile incidents of people being trampled to death while busting through the doors.
[Photo: Shutterstock]
Have a tip we should know? [email protected]