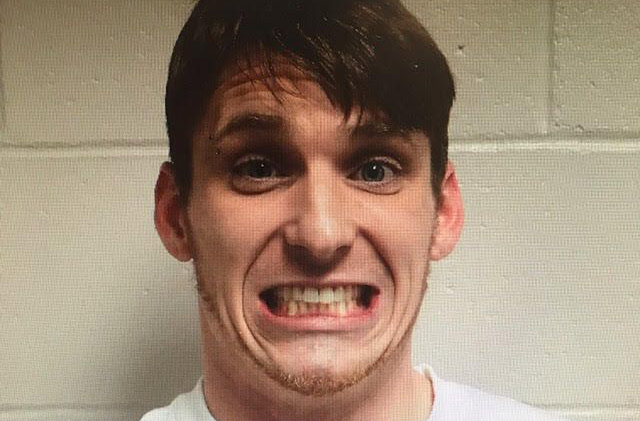 Convicted sex offender William O'Reilly now multiple charges, including burglary.
Police in Londonberry, New Hampshire told WCVB that the 26-year-old broke into a home.
"He [the resident] heard a loud bang, went downstairs, saw an unknown subject [O'Reilly] standing near a door that was kicked in, the two had a brief conversation, then a struggle, and the calling party was able to chase the subject out into the driveway," said Detective Chris Olson.
Cops arrived and arrested O'Reilly in a matter of minutes. They accuse him of trying to steal a jacket, and he was scheduled for a hearing early Monday. He told the court he was off his medication during the incident. State police say he quite a few marks on his criminal record, including failing to register as a sex offender in 2011.
[Mugshot via Londonderry, New Hampshire and WMUR]
Have a tip we should know? [email protected]