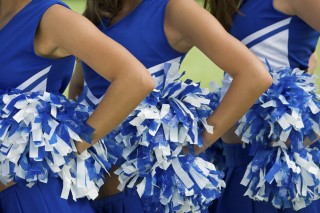 A Florida girl, attending Leon High School, has threatened legal action against her school district, if she is not placed on the varsity cheerleading team.
Originally, the girl, who has chosen to remain unnamed, did not make the varsity team and since she is a senior, can't be placed on the JV team. Apparently, she had a poor performance during tryouts and was ranked too low to make the varsity.  She also claims that she is the only senior to not have made the varsity squad. While results of cheerleading tryouts of this school district have been overturned in the past according to the Tallahassee Democrat, Leon High cheerleading coach Caylen Berry does not believe that a girl should be placed on the team who hasn't earned a spot.
"This is just a thing the district does and thinks is okay. I don't know why the district feels the need to go behind the back of the coaches and the school," said Berry to the Tallahassee Democrat.
Some coaches and players have expressed sentiment that they will quit if she is allowed to cheer on the varsity team this year. Berry also insists that the girl is not the only to not make the varsity team.
"They should not put an athlete on the team that doesn't deserve to be on the team. A decision like this would question my integrity as a professional. It also questions the entire legitimacy of tryouts and cheerleading as a sport," Berry told the Tallahassee Democrat.
The school district is expected to issue its final decision later this week.
[image via shutterstock]
Have a tip we should know? [email protected]