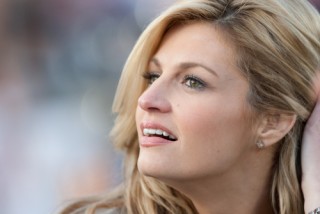 UPDATE 10.30 am 2/26/2016
Jurors did not convene on Friday, but will be back next week for a second week of testimony. Stay with LawNewz.com for live trial coverage.
---
The civil trial for the Erin Andrews 'Peeping Tom' case is expected to continue on Thursday. Yesterday, her father Steven Andrews told jurors that "(Andrews) is a shell of a person she was before this happened." The case stems from a 2008 incident that happened at the Marriott at Vanderbilt University, in which a man videotaped Andrews changing in her hotel room. He then proceeded to post the naked videos on the internet. In addition to the suspect, Andrews made a $75 million claim against the hotel, saying that they negligently gave Michael David Barrett her room number and let him stay in the room next door.
The trial is expected to go two weeks. Barrett plead guilty to interstate stalking after being charged after he followed Andrews to multiple cities to record the videos. Stay with LawNewz.com for continuing coverage on this case
WATCH LIVE:

[h/t WJHL]
Have a tip we should know? [email protected]
Rachel Stockman - President / On Air Host