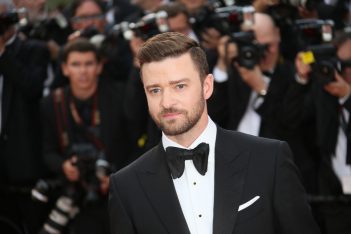 Justin Timberlake is reportedly under investigation by authorities in Shelby County, TN over a selfie posted to Instagram on Monday while casting his vote for President of the United States. Here it is:
Timberlake was back in his hometown of Memphis, TN on Monday when he snapped the photo as part of effort to encourage his fans and followers to vote in the upcoming elections.  However, he may have violated Tennessee state law in the process.
Back in 2015, Tennessee enacted a law that prohibits  voters "from using the device for telephone conversations, recording, or taking photographs or videos while inside the polling place."  The law provides that cellphones can only be used inside polling places for "informational purposes to assist the voter in making election decisions."
That seemingly poses a potential problem for Timberlake.  In fact, a spokesman for the Shelby County, TN District Attorney's Office told US Weekly they had been "made aware of a possible violation of election law. The matter is under review by the D.A.'s office."
A violation of the law is considered a class "C" misdemeanor, punishable by up to 30 days or a fine of no more than $50.00 or both.
Tennessee Secretary of State Tre Hargett has also released a statement about Timberlake's selfie, according to News Channel 3 in Memphis.
"We're thrilled Justin can't stop the feeling when it comes to voting so much that he voted early in person and is promoting voting to his millions of fans," Hargett said.  "In Tennessee, using electronic devices inside polling locations to take pictures, videos or make calls is not allowed."
He added, "We hope this encourages more people than ever to vote, but Tennesseans should only use their phones inside polling locations for informational purposes to assist while voting, like our free GoVoteTN mobile app. If polling officials discover someone violating this law they will ask the voter to put their phone away."
[image via Denis Makarenko / shutterstock]
Have a tip we should know? [email protected]