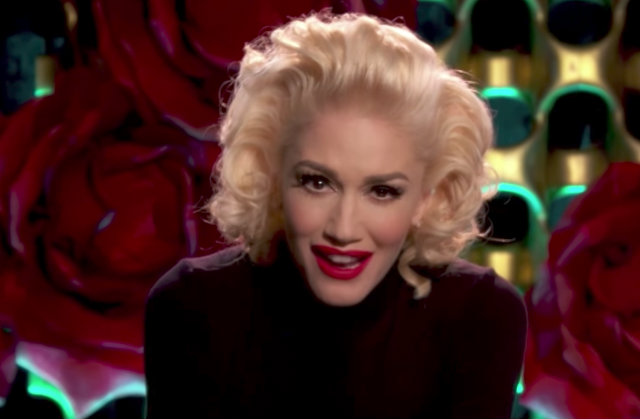 A new lawsuit blames Gwen Stafani for a fan's broken leg. In a complaint filed at a North Carolina federal court, plaintiff Lisa Keri Stricklin claimed she sustained the injury after the singer caused a stampede at a concert.
This allegedly happened at the PNC Music Pavilion on July 23, 2016. Sticklin's account:
During the course of and in the midst of Stefani's musical performance, Stefani unilaterally announced via her microphone and the loud speakers throughout PNC Pavilion that all patrons in the lawn seating area should come to the reserved seating area and the front of the performance stage, including announcing "Just fill in anywhere you like! Who cares about your lawn chairs? You can get new ones!"
This sparked a stampede, Sticklin said: People rushed toward the performance stage, knocking over barricades, jumping over seats, and winding their way through aisles. According to the complaint, the plaintiff was trampled by other people "and into a wall along the reserved seating area." Her injuries included but were "not limited to," a broken tibia.
After the patron crowd rush and the resulting injury to the Plaintiff, Stefani announced through her microphone and the loud speakers throughout PNC Pavilion that "I got in so much trouble for telling you guys to come up here!"
Stefani is now being accused of negligence. Live Nation Entertainment is also getting sued because they didn't provide sufficient security, Sticklin claims. With all that in mind, the plaintiff seeks at least $75,000 in compensation, and the chance to get punitive damages.
LawNewz.com has reached out to both defendants for comment. Stefani's spokespeople didn't respond as of Monday afternoon, but Live Nation replied.
"We don't comment on pending or ongoing litigation," a spokesperson said.
Update – July 10, 5:39 p.m. EST: A Live Nation spokesperson declined to comment.
[Screengrab via GwenStefaniVEVO]
Have a tip we should know? [email protected]