A man charged in a separate battery case is in even more trouble on Wednesday. William Green was the person seen on video attacking Broward County public defender Julie Chase during a court hearing, authorities said in a Local 10 report.
You can watch the incident in the video above.
The attorney stood at a podium with another defendant for a case. She was apparently reviewing her notes. The man identified as Green can be seen sitting in the middle aisle, on the row on the right-hand side. He was leaning forward, with his hand on his face. Then, out of nowhere, the man stood up, approached Chase from the back, and struck her on the side of her head.
Chase disappeared from the frame, while her client backed away out of apparent fear. Deputies tackled the man right after this happened.
Chase was sent to a hospital, left and now says she's fine.
"I'm doing OK," she said, though she added the incident "was a bit of a shock."
"She's a very dedicated attorney," Public Defender's Office Executive Chief Assistant Gordon Weekes said, according to the Sun-Sentinel. "This is very unfortunate what happened this morning."
Green was being detained for an alleged attack at a mental health facility.
Weekes argued that Green appeared to be in a "clear psychotic state" during the assault on Chase, and he asked why the defendant had been taken from a facility better equipped to handle his apparent mental illness. The Broward Sheriff's Office is reportedly investigating this.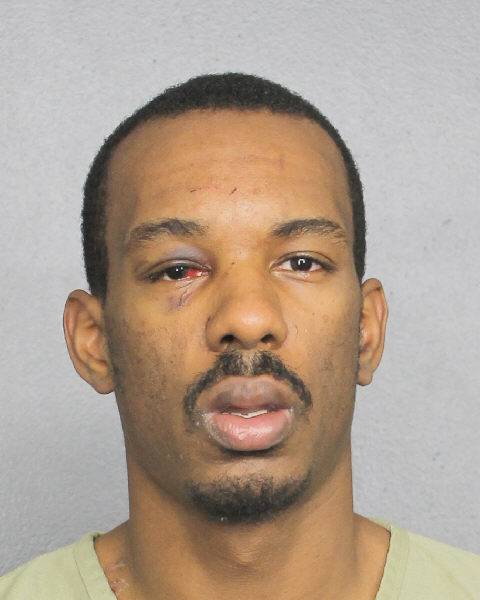 Broward County records reviewed by Law&Crime name no attorney of record for Green's initial battery case. He was arrested Tuesday and is being held in jail in lieu of $1,000 bond. Records show he invoked his Miranda rights. Charges in the Chase case are still pending.
[Screengrab and mugshot via Broward County]
Have a tip we should know? [email protected]