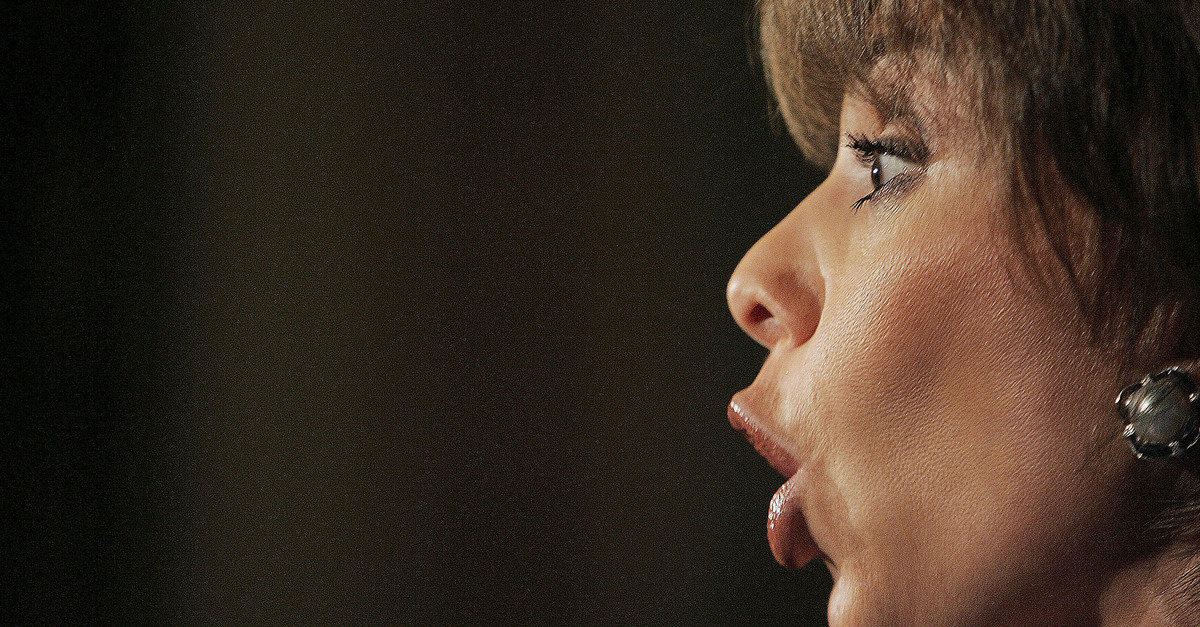 The Federal Election Commission (FEC) would really like to know why Fox News Channel host Jeanine Pirro apparently failed to file mandatory financial reports from her losing 2006 Senate campaign against then-Senator Hillary Clinton.
"It has come to the attention of the Federal Election Commission that you may have failed to file the above referenced reports of receipts and disbursements or failed to file a report covering the entire reporting period as required by the Federal Election Campaign Act," the letter addressed to Pirro For Senate Treasurer Bruce Bellmare begins. "It is important that you file this report immediately."
Originally highlighted by The Center for Public Integrity's Federal Politics Editor Dave Levinthal, the FEC letter suggests that Pirro's failed Senate campaign must take quick action in order to avoid some sort of enforcement action or monetary penalty.
"The failure to file a complete report may result in civil money penalties, an audit or legal enforcement action," the letter continues. "The [FEC] recommends that you submit your report via overnight delivery or courier service."
After this story was published, Pirro's attorney Jeffrey Buley contacted Law&Crime to explain that he's "been working with the FEC to resolve the issues and terminate the committee," but said that his attempts to do so were frustrated by the recent partial government shutdown.
While all "non-essential" government services were cut off or limited, Buley was unable to file the paperwork necessary to have the committee terminated. But, Buley said, it's all just a matter time because the action requested in the FEC's letter was made earlier this week and just hasn't been processed yet.
"A filing was made just this week and should be publicly available in the very near future and that should terminate the committee," Buley said during a phone call.
Citing publicly available campaign finance records, Levinthal also noted that Pirro's campaign committee last filed a mandatory FEC report near the end of 2011. Those reports are still supposed to be filed–almost eight years later–because the last filed report showed Pirro's campaign to be nearly $600,000 in debt. Among her campaign's 20 creditors were Verizon and UPS. The campaign reported having just shy of $20,000 cash left over.
Pirro consistently trailed Clinton in polling and fundraising. She eventually–and quietly–dropped out of the Senate race. Instead, Pirro mounted a campaign for the position of New York State Attorney General, eventually losing to Andrew Cuomo.
Last year, journalist Lachlan Markay reported that the Pirro campaign's last-known FEC filing didn't show any outstanding debts being paid down. Instead, two additional payments were made: (1) to Bellmare and; (2) another to Buley. Both previously worked with Pirro's now-former husband.
Law&Crime reached out to Bellmare's current company and Fox News for comment on this story but no response was forthcoming at the time of publication.
[image via Mario Tama/Getty Images]
Editor's note: this story has been amended post-publication to include a response from Pirro's attorney and for clarity.
Have a tip we should know? [email protected]