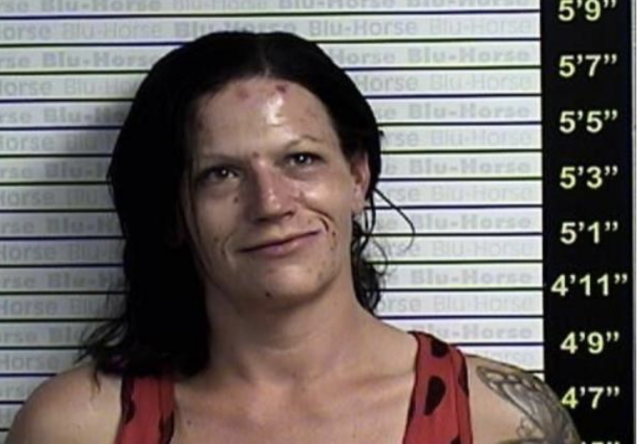 The trial of a woman charged in connection with the 2014 murder, dismemberment and dumping of 53-year-old Michigan resident Christopher Regan is set to begin this week in Iron County, MI with jury selection starting on Monday morning.
34-year-old Kelly Marie Cochran faces multiple charges related to Regan's death, who police have said they believe was shot and killed by Cochran's late-husband after he came home to "find" Regan with is wife.  Police say the entire "caught in the act" thing was simply a ruse and Regan was lured to the home where he was murdered.  Cochran in accused of then helping chop up Regan's body and dumping it in the deep woods in northern Michigan.
According to the Iron County Reporter newspaper, Cochran's defense team failed to obtain a change of venue during a hearing last month after arguing there was too much publicity about the case in the county and because the police chief who led the investigation was subsequently dismissed from her duties as police chief.
"I've carefully considered this issue and reviewed all the press reports and social media," Judge Richard Celello said at the hearing last month. "I believe that the folks here in Iron County should be given the opportunity to have a jury selected from the citizens of this county, and I'm confident that we're going to be able to do that."
The trial is expected to last three weeks and LawNewz will carry live coverage of the courtroom action once opening statements begin later this week.
Nearly 16 months after Regan's death, police in Indiana accused Cochran of killing her then-husband (the man police say shot Regan) and attempting to cover up the death as though it was a heroin overdose.   She faces separate charges in Indiana related to that death and while in jail she has reportedly claimed responsibility for additional deaths, though police have been unable to verify any additional claims at this time.
[image via Graves County Jail]
Have a tip we should know? [email protected]