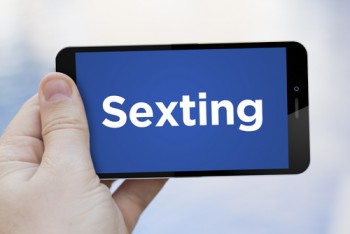 A new FBI bulletin issued last week calls attention to a significant increase in "sextortion" activity online against children ages 10 to 17 and warns that thousands of children have already been affected.
According to the FBI, "sextortion" is considered a type of online sexual exploitation where victims are targeted and pressured to provide sexually explicit images of themselves to unknown persons under threat that the unknown individual will release other incriminating evidence against the victim to the victim's friends and family.
A report about the bulletin on WFMJ.com says the FBI warns that it only takes sending one inappropriate images to a known friend online to become a victim yourself.  If a scammer is able to obtain that image, then it provides them with the leverage needed to compel some victims to send additional images.
The FBI warning, directed at parents, educators and children, says scammers will often times use information found in a victim's publicly viewable "friends lists" on social media platforms to pose as an acquaintance and trick the victim into thinking they are sending images to a friend.
To take measures against becoming a victim, the FBI is warning parents to closely monitor their child's online activity and talk with them about the dangers of sending personal information out over the internet.  Furthermore, the warning stresses that victims should not fear coming forward because the FBI will never be treated as an "offender" in a sexplotation scheme.
An adult scammer, however, will face stiff consequences for coercing a child into producing material that is considered child pornography, including a possible life sentence.
According to WFMJ.com, the FBI "has identified cases in which children committed suicide, attempted suicide, or engaged in other acts of self-harm due to their sextortion victimization."
Victims of sexploitation schemes are encouraged to contact local law enforcement, the local FBI field office, or the National Center for Missing and Exploited Children at 1-800-The-Lost.
[image via shutterstock]
Have a tip we should know? [email protected]