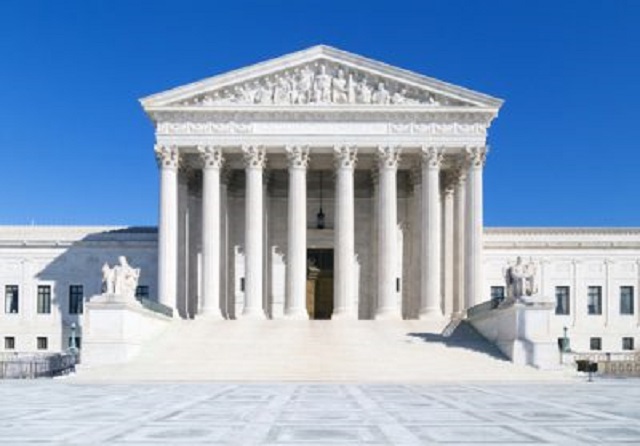 WASHINGTON (AP) — The Supreme Court says Muslim men detained after the Sept. 11 attacks can't sue top U.S. law enforcement officials.
The justices by a 4-2 vote on Monday ended a long-running lawsuit against former Attorney General John Ashcroft, former FBI Director Robert Mueller and other top Bush administration officials. The suit was filed by Muslim men who were detained for months in harsh conditions in a Brooklyn jail after the 2001 attacks on the World Trade Center and the Pentagon.
They were seeking damages against Ashcroft, Mueller, former immigration chief James Ziglar and the man who ran the federal jail. A lower court still may re-examine claims against the jailer.
Only six of the nine justices were eligible to take part in the case.
[Image via screengrab]
Have a tip we should know? [email protected]