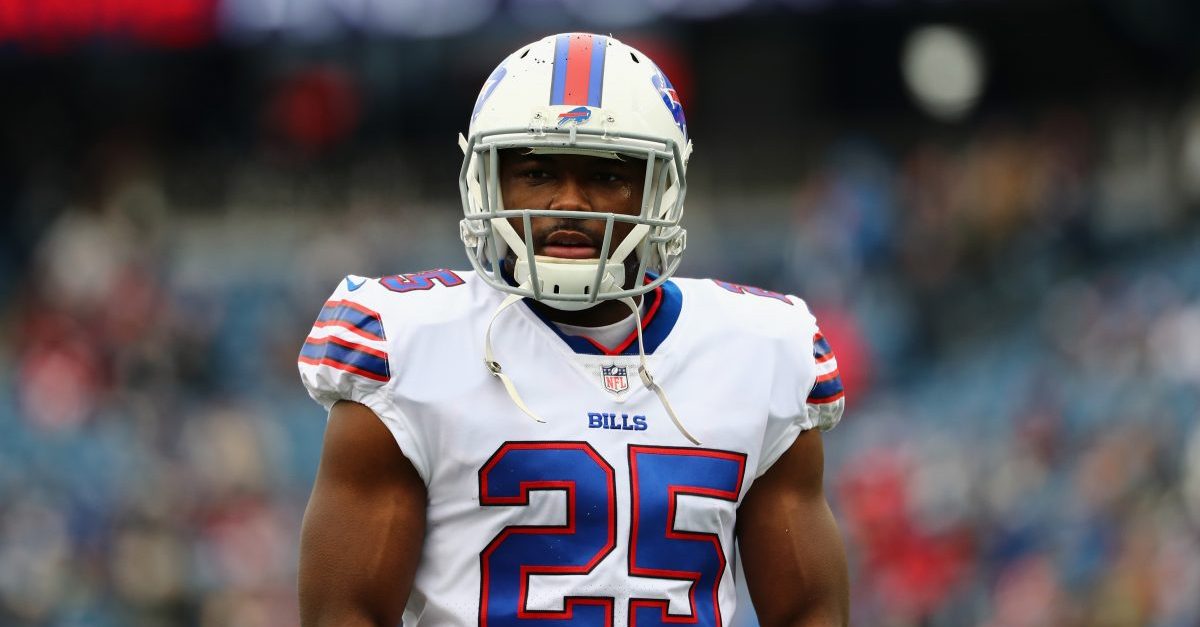 Buffalo Bills star running back LeSean McCoy allegedly assaulted his girlfriend, according to an Instagram post by a woman claiming to be her best friend. The post also accused McCoy of using performance enhancing drugs, saying, "We kept quiet about your drug usage … all the ILLEGAL steroids and needles you were using, but we will not keep quiet about this!!!!!!"
According to the New York Daily News, the woman in the pictures is Delicia Cordon, with whom McCoy had been in a long term relationship. The post says that the image on the left is of Cordon on Monday before the alleged attack, with the image on the right being of Cordon Tuesday morning.
In addition to the alleged domestic incident, the Instagram post accuses McCoy of beating his dog as well.
McCoy denies the allegations, saying in a social media post of his own, "For the record, the totally baseless and offensive claims made against me today on social media are completely false. Further more, I have not had any direct contact with any of the people involved in months."
A source told ESPN that the Bills organization is looking into the matter.
[Image via Tim Bradbury/Getty Images]
Have a tip we should know? [email protected]