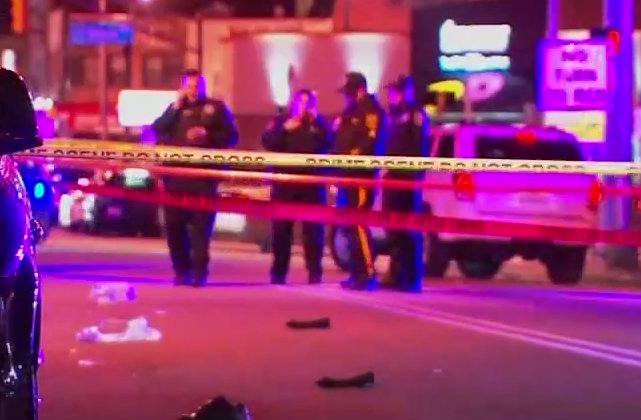 NORTH BERGEN, N.J. (AP) — A corrections officer has been arrested in a hit-and-run that killed a prospective New Jersey legislative candidate and the Jersey City Republican Party chairman.
Chairman Russell Maffei and Marie Tauro were struck Sunday night while crossing a street outside a diner in North Bergen. Tauro planned to seek the GOP nomination for an Assembly seat.
Hudson County Sheriff Frank Schillari says Michael Hansen was arrested when authorities recovered the vehicle early Monday.
The 38-year-old North Bergen man is charged with leaving the scene of an accident that resulted in death. It wasn't known if Hansen, a Hudson County corrections officer, has retained an attorney.
County GOP chairman Jose Arango tells The Jersey Journal that Maffei and Tauro were meeting with other Republicans to plan a strategy for the June primaries.
[Screengrab via WABC]
Have a tip we should know? [email protected]