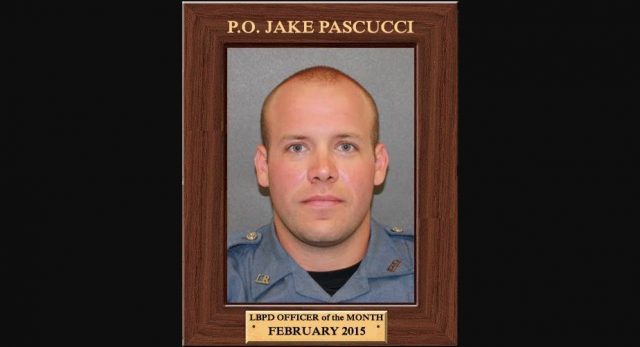 An off-duty police officer may face charges over the death of an elderly woman earlier this month in New Jersey.
Sixty-six-year-old Karen Borkowski was attempting to cross a four-lane highway when she was allegedly struck by the vehicle of 28-year-old Detective Jake Pascucci on September 22.
A statement made on Friday by Middlesex County Prosecutor Andrew C. Carey noted that Detective Pascucci could face criminal charge once an ongoing investigation is concluded.
After allegedly killing Borkowski, Detective Pascucci was cited for reckless driving and careless driving.
Detective Donald Heck of the Middlesex County Prosecutor's Office is currently investigating the incident which apparently took Borkowski's life at 8:15 pm on the day in question. She was pronounced dead at the scene once EMS personnel arrived.
During initial questioning, Pascucci blamed the woman for her own death, accusing her of jaywalking at the time. He said, in dash cam footage of the immediate aftermath:
She walked right in front of me, jaywalking. I have a green light, going this way, southbound. She walked right out in front of me. I swerved. That's why I ended up coming over here.
The police report does not mention the speed Pascucci was driving, but does note that it was beginning to get dark when the crash occurred and that there are no lights in the median of the highway Borkowski was attempting to cross–but that it was well lit on either side.
In one of the video clips of the crash, Pascucci's Jeep can be seen with damage to its front end.
Originally being handled by the Monmouth County Prosecutor's Office, the investigation was transferred to Carey's office due to a potential conflict of interest because Pascucci recently took part in an investigation led by the Monmouth County Prosecutor's Office.
It is presently unclear whether Pascucci remains on the force.
LawNewz reached out to the Long Branch Police Department for further information and comment, but a response was not forthcoming at the time of publication.
[image via Long Branch Police Department]
Follow Colin Kalmbacher on Twitter: @colinkalmbacher
Have a tip we should know? [email protected]