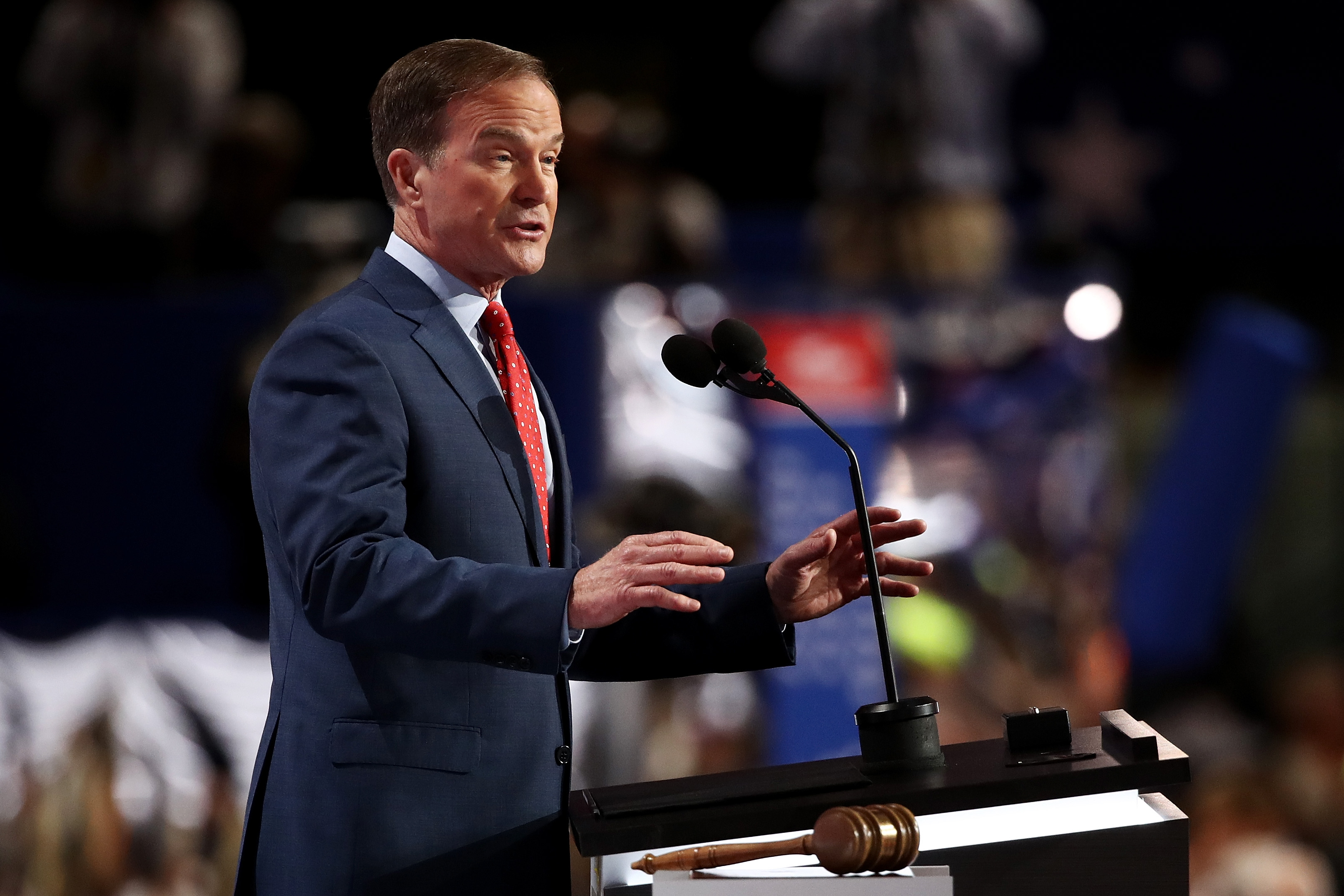 Michigan Attorney General Bill Schuette doesn't believe his state's civil rights law offers any protections for LGBTQ individuals, according to an advisory opinion issued by Schuette's office late Friday.
Previously considered something of a moderate, Schuette appears to have shed that label as he is currently running for governor amidst a four-person GOP primary field. Friday's move is being interpreted as a hard (and homophobic) tack to the right in order to curry favor with the relatively anti-gay Republican Party base.
Schuette's controversial advisory opinion comes after Republican leaders in the state House and Senate requested a clarification–and revocation–of a recent ruling issued by the Michigan Civil Rights Commission.
In May, the commission voted to expand their own interpretation of the state's Civil Rights Act. This expansion provided protections against discrimination based on sexual orientation and gender identification for Michiganders in areas of employment, housing, education, real estate, public accommodations and public service.
After receiving the state GOP's request, Schuette issued the following opinion which reads, in part:
The Michigan Civil Rights Commission's Interpretative Statement 2018-1, which concludes that the term "sex" as used in the Elliot-Larsen Civil Rights Act [(ELCRA)] includes sexual orientation and gender identity, is invalid because it conflicts with the original intent of the Legislature as expressed in the plain language of the Act, and as interpreted by Michigan's courts.
Schuette's opinion continues, "Here, the Commission's interpretation conflicts with the Act's plain language: ELCRA's text prohibits discrimination based on sex but does not cover distinctions based on sexual orientation or gender identity. Because the Commission's interpretation is inconsistent with ELCRA, its interpretive statement is invalid, and the Commission may not rely on it to enforce ELCRA. Although ELCRA expressly defines discrimination based on sex to include sexual harassment that occurs in the context of employment, public accommodations, public services, education, or housing, ELCRA does not define discrimination based on sex to include sexual orientation or gender identity."
Advisory opinions are generally considered binding on agencies and officers in The Wolverine State, so Schuette's opinion is likely to have the force of law. Reaction to the decision was swift and furious.
Lonnie Scott, executive director of pro-equality group Progress Michigan issued a statement denouncing Schuette's move. He noted:
For too long, Bill Schuette has used his public office, which is supposed to be used to protect Michiganders, as a sword to cut down any effort to expand freedom and equality to the LGBTQ community. It's disgusting. This means LGBTQ Michiganders still can be fired from their job and denied housing and public services. Schuette is siding with discrimination and bigotry. Michigan will never be the best it can be if everyone is not welcome. Unfortunately, nearly a decade of total GOP control of our state and the efforts of elected officials like Bill Schuette has resulted in state-sanctioned discrimination and intolerance. The people of Michigan will not sit idly by while Schuette and his ilk use their power to hurt our LGBTQ friends, family, neighbors and co-workers. We will stand up with them. We will fight next to them. And we will do whatever it takes to hold people like Bill Schuette accountable for putting up hurdles on our road to a more progressive Michigan.
In a statement obtained by the Detroit Free Press on Friday, the civil rights commission's director Agustin Arbulu said, The Department has just received the Attorney General's opinion on the interpretive statement and is in the process of reviewing it. We will continue taking and processing complaints, but we will not begin investigating those complaints until after the commission provides us with direction."
[image via Win McNamee/Getty Images]
Follow Colin Kalmbacher on Twitter: @colinkalmbacher
Have a tip we should know? [email protected]