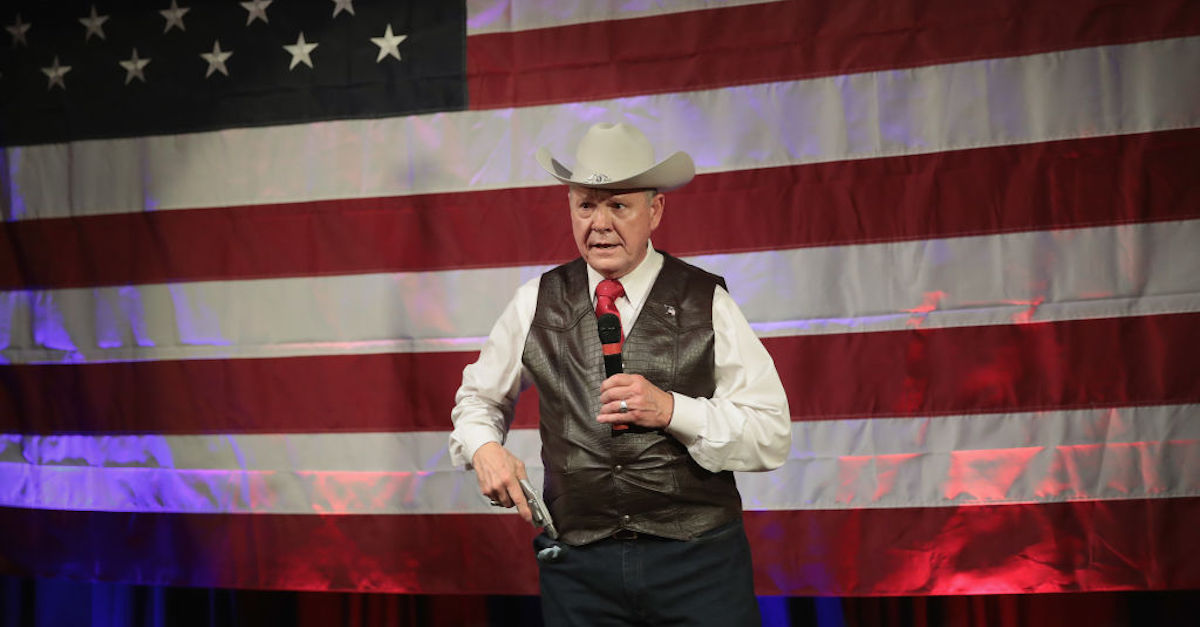 Former Alabama Senate candidate Roy Moore filed a counterclaim against Leigh Corfman, who accused him of sexually molesting her as a child and sued him for defamation in January.
The new filings allege that Moore was a victim of defamation by Corfman, not the other way around.
"This is and has been a political attempt to smear the good name and reputation of Judge Roy Moore, and we will not let this injustice continue," Moore's attorney, Melissa Isaak, said in a statement Tuesday morning.
In the documents published by AL.com, Moore dismisses Corfman's lawsuit as "frivolous and groundless" and denies allegations of abusing her as a child, calling them "false and malicious statements." Moore also brings up Corfman's past in his counterclaim, stating that she was a "deeply troubled" child who "lacked discipline and structure." 
His lawyer asked that the case be tried in Etowah County, where both he and Corfman reside, rather than Montgomery. A presiding judge has already denied this motion.
Corfman, who was one of several women to accuse Moore of sexual misconduct when they were teenagers, sued Moore in January for defamation after he publicly denied the allegations and called her a "liar and immoral." He claimed that these allegations, which were first published by The Washington Post, had cost him the senate election.
"Our client has been repeatedly called a liar — including in this court filing by Roy Moore," Neil Roman, a lawyer for Corfman, said in a statement to AL.com. "As we have said all along, Ms. Corfman's focus is on holding those who say that she lied accountable, and we look forward to the discovery process in our case against Mr. Moore and his campaign committee and defending our client in court."
[Image via Scott Olson/Getty Images]
Have a tip we should know? [email protected]