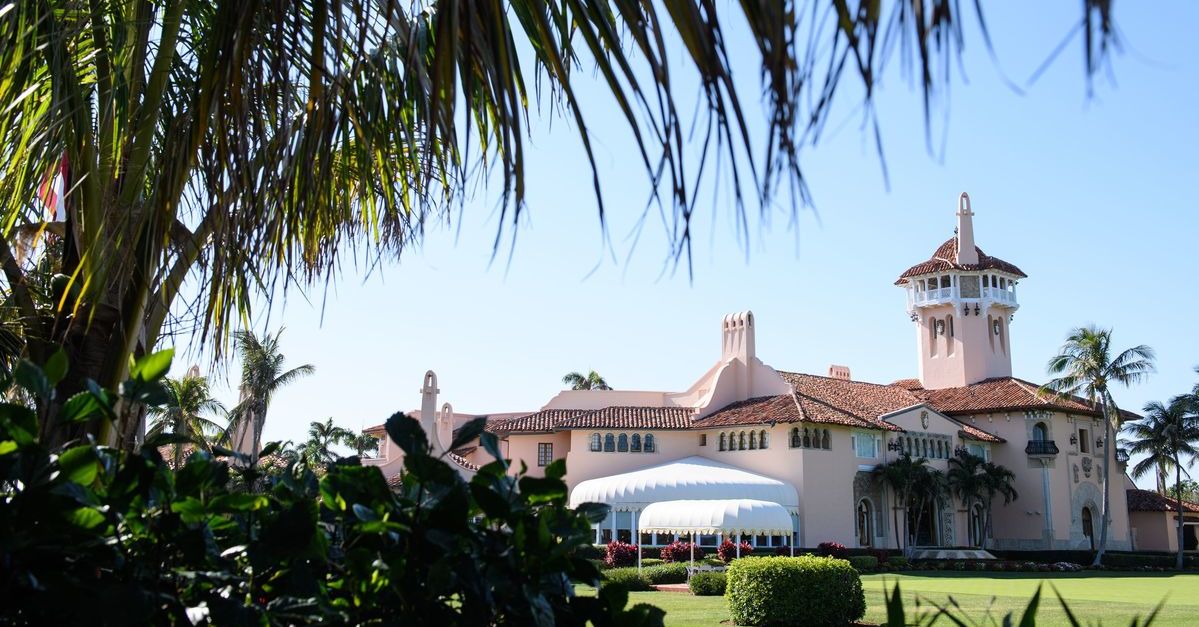 A former chef at President Donald Trump's Mar-a-Lago club in Palm Beach, Florida is suing the establishment, claiming that he was terminated after notifying management of sexual harassment complaints made by two female employees.
Graham Randall, who was the Executive Pastry Chef at the club, alleges that in April 2017 he was notified by two of his female employees that they had been subjected to sexual harassment by upper level club staff. His lawsuit says that a 20-year-old pastry chef informed him that she received sexually-charged text messages like "show me your boobs" from Food and Beverage Director Aaron Fuller. The pastry chef allegedly told Randall, who was her direct supervisor, that Fuller's messages made her feel demanded and intimidated due to Fuller's position.
That same day, Randall claims, another female pastry chef who was 23 at the time approached him with a complaint about Executive Chef Bogdan Boerean. She told Randall that Boerean exhibited what the lawsuit describes as "demeaning and offensive sexually harassing behaviors." The complaint notes that both Fuller and Boerean were married at the time.
The complaint states that after learning about this, Randall went to Human Resources and reported the allegations as he believed them to be violations of company policy and the law when it comes to sexual harassment in the workplace. Randall could not discipline either man himself, since they both had higher positions than him, the lawsuit says.
Randall says he spoke to Human Resources Director Janine Gill twice as part of an investigation, with Gill allegedly telling him that Boerean and Fuller could be fired for their alleged actions. Boerean and Fuller were not fired, but received written reprimands and apologized to Randall for how they treated his employees, the complaint says.
About six months later, Randall was terminated.
The complaint says that Randall was brought in to meet with Boerean, Fuller, and Gill on Oct. 24, 2017, at which point Boerean and Fuller told him they were terminating his employment due to economic losses that Mar-a-Lago was suffering due to event cancellations. Randall claims that this reason was just a pretext, saying that the club has "profited immensely" from Trump's presidency, and that his termination came soon after he said that the two women should remain with the club for the new season. He pointed out that he was not offered a demotion, and that the club was so busy that they looked to hire more foreign employees for 2017 and 2018 to meet their needs.
Randall previously brought the matter to the attention of the Equal Employment Opportunity Commission and the Florida Commission on Human Relations in November 2017, but claims they did not issue any ruling, so he filed the lawsuit.
The lawsuit makes claims against the club under Florida laws dealing with retaliation and whistleblowing, and makes claims against Boerean and Fuller for alleged tortious interference with his employment based on "improper, personal and vindictive purposes … to punish and to humiliate" Randall for reporting the sexual harassment allegations.
Law&Crime reached out to Mar-a-Lago for comment, but they did not respond.
Verified Complaint Randall 1 by on Scribd
[Image via MANDEL NGAN/AFP/Getty Images]
Have a tip we should know? [email protected]