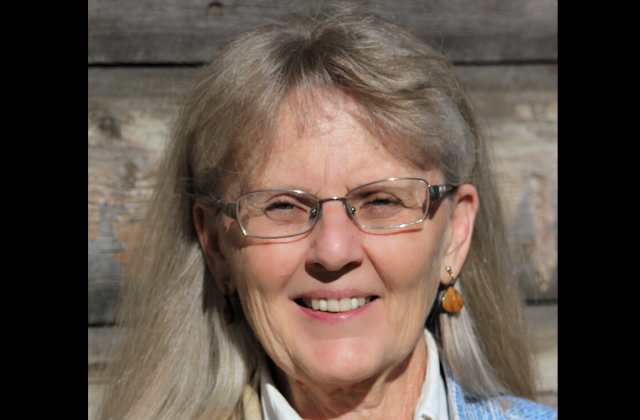 Same-sex marriage is legal in the United States. The end. But does the Constitution protect a public official who refuses to officiate these unions? The U.S. Supreme Court is being asked to weigh in on that issue after attorneys for magistrate Judge Ruth Neely submitted a petition for a writ of certiorari on Friday. She was censured in March by the Wyoming Supreme Court after she told a reporter that her religious beliefs kept her from officiating same-sex marriages.
"When law and religion conflict, choices have to be made," she said in an interview with the Pinedale Roundup on Dec. 9, 2014. Neely, who added that no one had yet asked her to officiate a same-sex marriage, said she'd refer such ceremonies to other judges. A federal court decision had effectively legalized these unions in Wyoming the previous October.
The Investigatory Panel of the Wyoming Commission on Judicial Conduct and Ethics quickly started investigating. Neely doubled-down on her beliefs in an early 2015 letter to the state's Judicial Ethics Advisory Committee.
"Without getting in too deeply here, homosexuality is a named sin in the Bible, as are drunkenness, thievery, lying, and the like," she wrote, as quoted in her Friday petition. "I can no more officiate at a same sex wedding than I can buy beer for the alcoholic or aid in another person's deceit."
The state Supreme Court's eventually ruled in March. Judges decided 3-2 that she violated rules on confidence in the judiciary, impartiality, and bias. She could keep her job, but they said she couldn't recuse herself from officiating a marriage on the basis of sexual orientation. Otherwise, she couldn't do any ceremonies at all.
Neely's attorneys at the Alliance Defending Freedom aren't strangers to these sorts of fights, taking the side of conservative plaintiffs in First Amendment cases. They asked the U.S. Supreme Court on Friday to look at Neely's situation. The question they want answered:
Does a state violate the First Amendment's Free Exercise Clause or Free Speech Clause when it punishes a judge who has discretionary authority to solemnize marriages because she states that her religious beliefs preclude her from performing a same-sex wedding?
Taking cues from the dissenting opinion in March's ruling, they argue that it's absurd to censure her because magistrate judges have almost unlimited ability to back out of weddings for secular reasons. They also cite Obergefell v. Hodges, the same U.S. Supreme Court case that legalized same-sex marriage nationwide in 2015:
Judges who have authority to solemnize marriages should not be punished simply for expressing a religious conflict with officiating same-sex weddings. Such religious beliefs, this Court recently said, are "based on decent and honorable" premises. Obergefell v. Hodges, 135 S. Ct. 2584, 2602 (2015). They manifest no hostility or prejudice toward any person or class of persons. Punishing people of faith for merely expressing those beliefs conflicts with our nation's constitutional commitment to free speech.
You can read the entire petition here.
Ruth Neely Petition by LawNewz on Scribd
Cases like this have been popping up since same-sex marriage started becoming legal–some officials and the like object on religious groups. Kentucky clerk Kim Davis famously refused to issue marriage licenses to couples, leading all sorts of legal wrangling. In that same state, Judge W. Mitchell Nance recently declined to hear adoption cases involving any "practicing homosexual." The ACLU later filed an ethics complaint against him.
[Image via Town of Pinedale, Wyoming]
Have a tip we should know? [email protected]