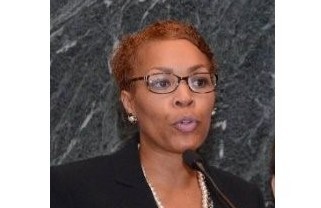 Maya Dillard Smith, Interim Director of Georgia's chapter of the American Civil Liberties Union, has resigned after reaching a breaking point with the organization's transgender policy.
"I have shared my personal experience of having taken my elementary school age daughters into a women's restroom when shortly after three transgender young adults over six feet with deep voices entered," she said in a statement obtained by Atlanta Progressive News. "My children were visibly frightened, concerned about their safety and left asking lots of questions for which I, like many parents, was ill-prepared to answer."
The ACLU has actively been supporting transgender people's rights. The North Carolina chapter is suing the state over HB2, which makes people in public buildings use restrooms matching the sex on their birth certificate.
"Despite additional learning I still have to do, I believe there are solutions that can provide accommodations for transgender people and balance the need to ensure women and girls are safe from those who might have malicious intent," Smith said.
Her comment echoes a common complaint about pro-transgender laws: That sexual predators would take advantage. In the past, Smith, an African-American woman, has called herself "unapologetically black," and once defended free speech for the Ku Klux Klan.
Smith claims the ACLU has been compromised by funding, creating a "hierarchy of rights" that affects who the organization protects first. She was relatively vague on that front, however, and didn't elaborate much.
She has started a new organization, Finding Middle Ground, which purports to balance transgender rights against concerns of sexual assault in women's restrooms.
–
Follow Alberto Luperon on Twitter (@Alberto Luperon)
Have a tip we should know? [email protected]