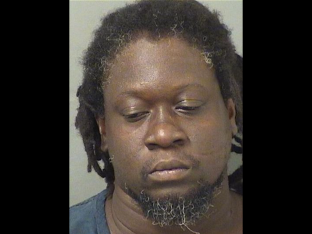 Police say they arrested a man named Vladimir Putin on Thursday morning at a West Palm Beach at supermarket.
CBS12.com  reports Publix employees called police after they said a man would not stop yelling at other store employees. Managers even reportedly stepped in but this Mr. Putin was apparently too much for store employees and managers to handle.
Police finally arrived on scene and Mr. Putin allegedy informed the officers he had missed his ride from the store.  In addition to  facing trespassing charges, Putin was arrested on charges of resisting arrest and obstructing an officer with violence,  according to court records.
His first appearance in court was originally scheduled for this past Monday.
Just in case you're wondering, the Mr. Putin  arrested in Florida is not related to the president of Russia.
Have a tip we should know? [email protected]