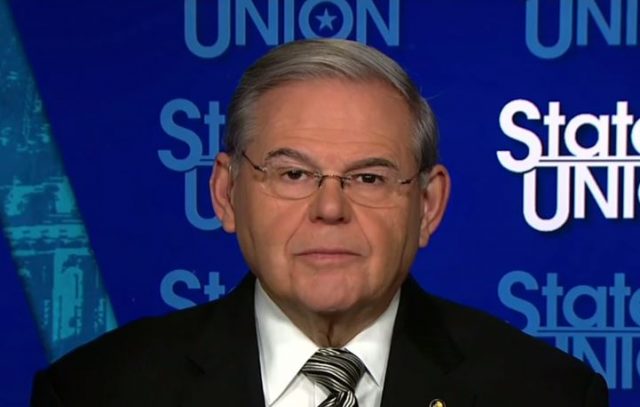 The Trump campaign and the Republican National Committee have teamed up to demand the "fake news" media cover the trial of Democratic Senator Bob Menendez. Menendez is accused of accepting gifts and campaign money from Dr. Salomon Melgen in exchange for using his role as a member of Congress to help the doctor's business.
Earlier this week, critics slammed The New York Times for failing to mention that the U.S. Senator was a Democrat in their coverage. The newspaper later updated their article to note the Senator's political affiliation. Other mainstream media outlets have also drawn criticism for failing to devote sufficient coverage to the trial which began this week.
It appears the Trump campaign and the RNC are jumping into the fray, and demanding that the case receive more attention. They sent out a blast email Wednesday afternoon asking supporters to sign a petition to demand "fair media treatment."
"Democrat Senator Bob Menendez is facing a federal bribery trial this week, and yet the media is dead silent on it…." the email continues, "If this were a member of Team Trump, the media would talk about it 24/7, and they would make SURE the world knew the truth too so they could try and remove the Senator from office." The email blast was paid for by the Republican National Committee.
For the record, a recent google search reveals dozens of articles about the trial in mainstream outlets like NBC News, The New York Post and Reuters. There has been some coverage of the trial on cable television.  However, most of the airtime has been dedicated to the incoming Hurricane Irma, and the devastation left behind in Texas by Hurricane Harvey.
Have a tip we should know? [email protected]
Rachel Stockman - President / On Air Host