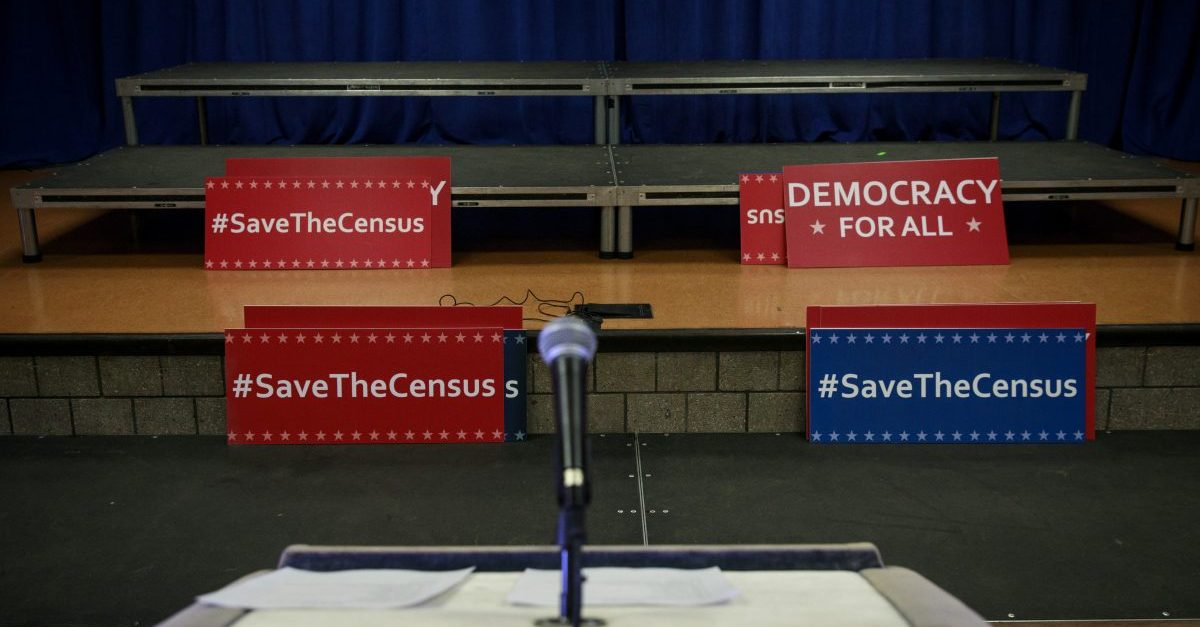 The Trump Administration was dealt a major blow in court after a federal judge determined that a lawsuit can move forward — one that challenges the White House's planned citizenship question on the 2020 census.
U.S. District Judge Jesse Furman ruled on Tuesday that New York State had "strong" evidence to support the multi-state lawsuit alleging the Trump Administration acted in bad faith by deciding to include the controversial question.
Led by interim New York State Attorney General Barbara Underwood, the petition challenging the planned use of the question was filed in early April with over two dozen states and municipalities listed as co-plaintiffs.
The lawsuit itself is mostly based on a theory that administration officials at the Department of Commerce and the Bureau of the Census acted in dereliction of their constitutional obligations when drafting and deciding to use the question.
Specifically, the lawsuit alleges respective department heads Wilbur Ross and Ron Jarmin violated the "actual Enumeration" and "whole number of persons" provisions of the U.S. Constitution. Located in Article 1, Section 2, Clause 3, these provisions call for members of the U.S. House of Representatives to be "apportioned among the several States…according to their respective Numbers."
The multi-state lawsuit claims these provisions are being violated because the inclusion of the citizenship question is actually being used to "deter participation in the decennial census and cause an undercount that impedes the 'actual Enumeration' required by the Constitution." Therefore, the lawsuit claims, using the question "poses a significant risk that Plaintiffs' number of U.S. Representatives and representation in the Electoral College will not reflect their actual population."
Secondary and tertiary theories rely upon the Administrative Procedures Act. The lawsuit alleges that the Trump Administration's decision to use the citizenship question is an unlawful exercise of power without foundation in any statutory authority and that the action itself was "arbitrary and capricious," a highly technical term of art used in regard to administrative agency actions.
New York AG Underwood issued a press release celebrating Tuesday's decision. She said:
Today marked a major win in our lawsuit to protect the Census, with a federal judge ordering the Trump administration to provide vital information on how the decision to demand citizenship status was made, and what it may mean for New Yorkers and Americans across the country.

The federal government has a solemn obligation to ensure a fair and accurate count of all people in this country. By demanding the citizenship status of each resident, the Trump administration is breaking with decades of policy and potentially causing a major undercount that would threaten billions in federal funds and New York's fair representation in Congress and the Electoral College.
As a result of Furman's ruling, the plaintiffs can now move forward with their likely-to-be-extensive discovery requests.
[Image via Drew Angerer/Getty Images]
Follow Colin Kalmbacher on Twitter: @colinkalmbacher
Have a tip we should know? [email protected]