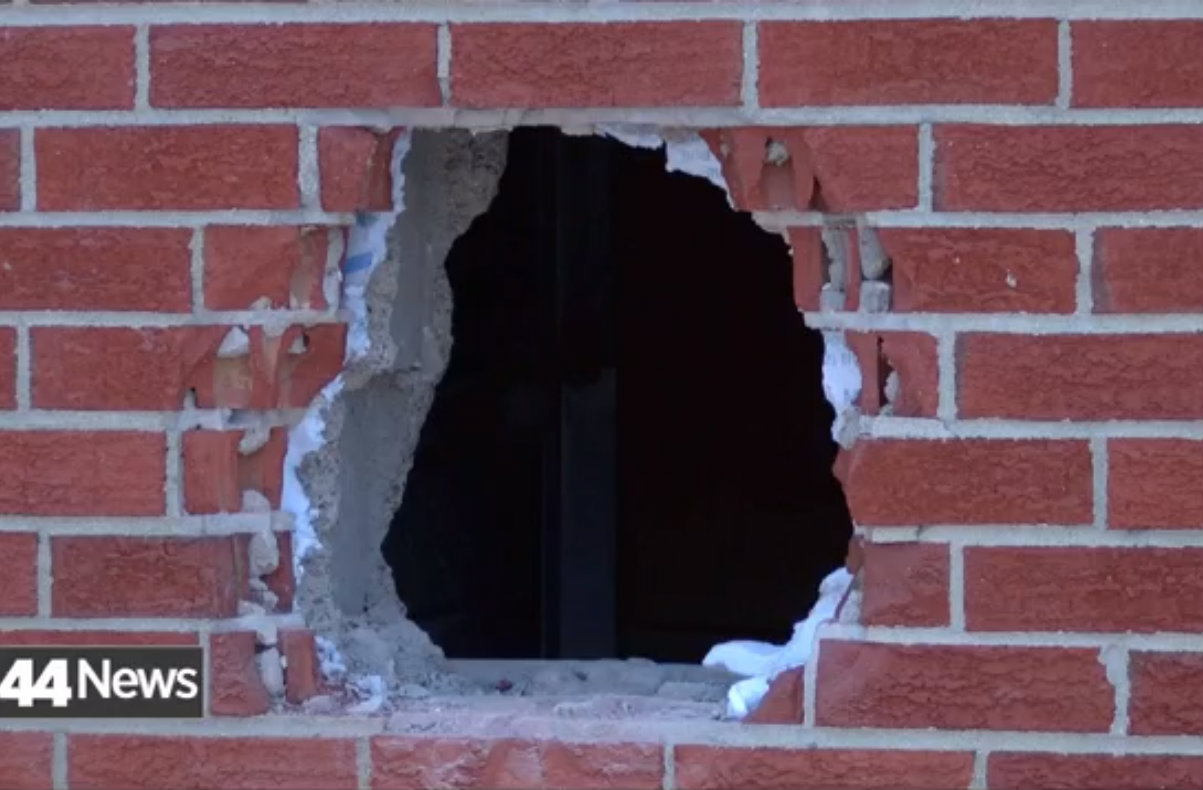 Three inmates busted a hole through the jail wall and escaped, says the White County Sheriff's Department in Illinois. Officials say they caught one of them, and the other two remain on the loose.
The suspects in question: Justin Bray, Zachery Shock, and Johnny Tipton. They used a pipe to bust open a hole in a concrete block and brick wall early Saturday morning, authorities said in an ABC 7 report. Surveillance video recorded them outside the jail at approximately 3 a.m. Guards realized they had escaped at about 5:30 a.m.
Bray, who was jailed on allegations of unlawful use of a weapon and resisting police, apparently didn't stay free for long. On Saturday evening, he was seen walking along a county road in a rural area east of the village of Crossville, Illinois, said the WCSD in a statement. He ran, but got found in an oil field tank. Officials said he was taken into custody without incident, and moved back to jail. He would face new charges for the escape, and would be held on $1 million bail.
Shock, a 24-year-old who faced an upcoming trial for murder, and Tipton, a 61-year-old who faced a count of possession of stolen property, remained at large.
INMATES STILL ON THE LOOSE: Zachery Shock (left) who is charged with murder and Johnny Tipton (right) who is charged with theft and possession of stole property are still on the loose today. White County Sheriff's Office asks if you have any info or tips to contact them. pic.twitter.com/IHX3XOsTDq

— Amelia Young (@ameliayoung) June 17, 2018
Maybe not for long. Motorists spotted two men matching their description running into a wooded location between Norris City and Omaha, Illinois, said Sheriff Doug Maier on Monday. Three people were booked for aiding and abetting, his office said.
Shock is described as standing 5'10", weighing 175 pounds, and having brown hair with blue eyes. Tip stands 5'9″, weighs 200 pounds, and has gray hair and blue eyes. They are considered dangerous.
[Screengrab via 44 News]
Have a tip we should know? [email protected]