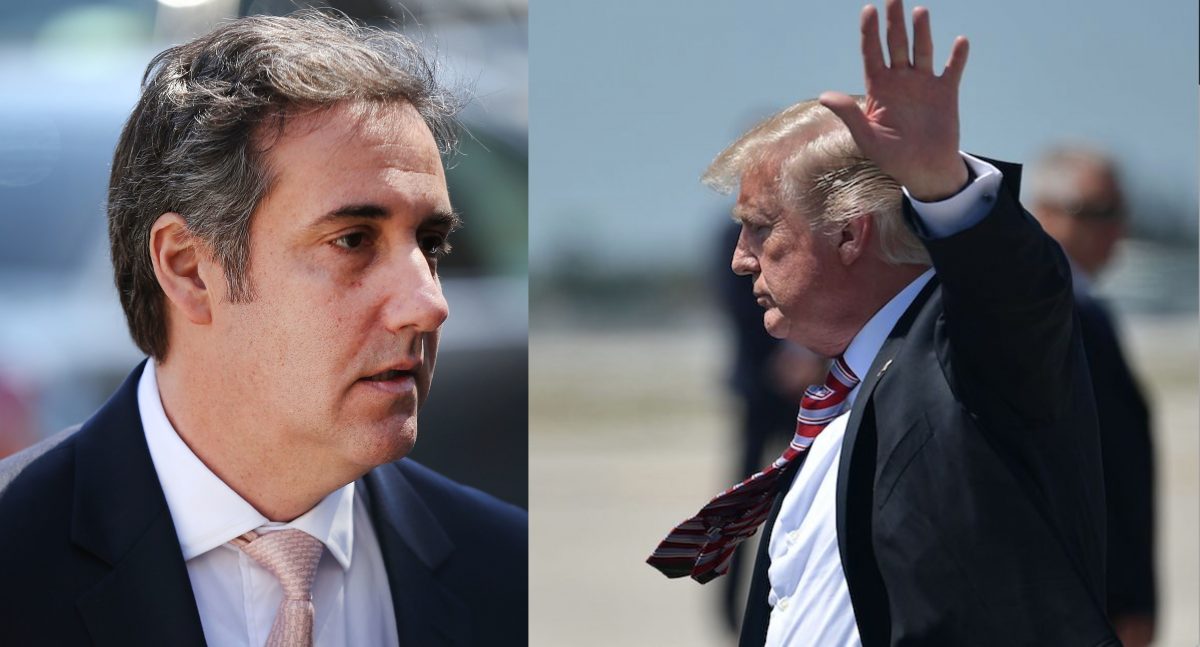 Attorneys for President Donald Trump and attorneys for Trump's legal fixer and sometimes attorney Michael Cohen had a semi-tense moment at the Southern District of New York today.
After a patience-trying discussion of why the government might be afforded access to the medical records of Michael Cohen's children, Judge Kimba Wood was more than eager to move on.
Once this line of argument was thoroughly shelved for various reasons, Judge Wood looked around the placid courtroom and asked who else would like to be heard. President Trump's lead attorney Joanna Hendon rose first.
Hendon started to speak but was immediately interrupted by Cohen's attorney Steve Ryan, who had taken the reins from Todd Harrison in most of Thursday's discussions and arguments. Quickly looking back over his shoulder in Hendon's general direction, Ryan said:
I think it's my turn.
A few muted murmurs and half-snickers from the gallery. Judge Wood leans over in amusement. Hendon attempts to make her argument but mostly manages to get out a few different permutations of, "As the privilege holder–" before Ryan interjects again about how he hasn't spoken in awhile. Then a few more seconds of waiting.
Ryan submits to the court and half-heartedly asks Judge Wood to decide. Smirking, Judge Wood says she was just waiting to see who out of Hendon and Ryan was going to win the confrontation. The gallery sounds are slightly more audible at this point. But Ryan quickly accedes with a magnanimous gesture. Hendon wryly thanks him:
As the privilege holder, I appreciate your courtesy Mr. Ryan.
[image via Getty[
Follow Colin Kalmbacher on Twitter: @colinkalmbacher
Have a tip we should know? [email protected]