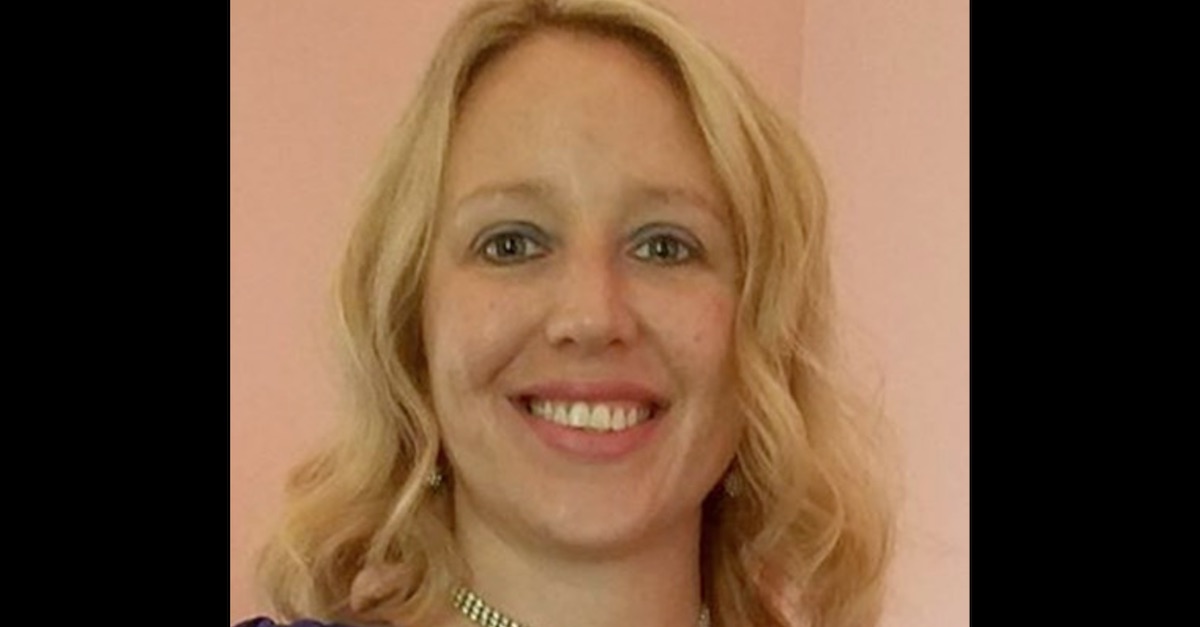 Cops announced Monday afternoon that they believe search volunteers found the body of missing Texas mom Emily Wade, 38. She was discovered in a creek bed that was flooding the night she went missing, according to the Ennis Police Department. The next step is to take her to the Dallas County Medical Examiner's Office for positive identification and figure out the cause of death, officials say.
Wade was last seen Jan. 5 driving her 2012 Nissan Altima with Kentucky license plates, police say. She was wearing a peach-colored sweater, blue jeans, and peach-colored Nike tennis shoes. Her family was very worried.
"Volunteers that were working with us on searches located her this morning about 500 yards from Low Water Crossing Bridge on Ensign Road," Toney Wade of Cajun Coast Search & Rescue Team, a group involved in search efforts, told Law&Crime. "The car has not been found at this point."
In a phone interview, Wade (no relation to the missing woman) told Law&Crime that the spot was downstream from the bridge. He described the area as being "extremely rural" with farmland, corn fields, and cotton fields.
Officers said Wade lived with her daughter and mother.
When Law&Crime first wrote about Wade's case, Wade was already missing for 11 days. Search and rescue volunteers worked to find the missing mother. Local outlets continued to follow the case up to this morning, before the announcement.
Cops said she was last seen at a friend's home. The last thing Wade told her family was that she was going to watch a movie with a Chili's Restaurant co-worker, Click2Houston reported. As of last week, evidence showed her bank account and cell phone had no recent activity.
Emily Wade was last seen in Ennis, Texas on January 5 around 5:00 p.m. as she left her house to meet up with a coworker for pizza and a movie. When Emily still wasn't home the next morning, family knew something was wrong. https://t.co/zvbFYDT9ED pic.twitter.com/7EZHA0WlQn

— Dateline NBC (@DatelineNBC) January 15, 2019
"Our thoughts and prayers go out to the family and friends of Emily Wade," police said.
[Image via Ennis Police Department]
Have a tip we should know? [email protected]