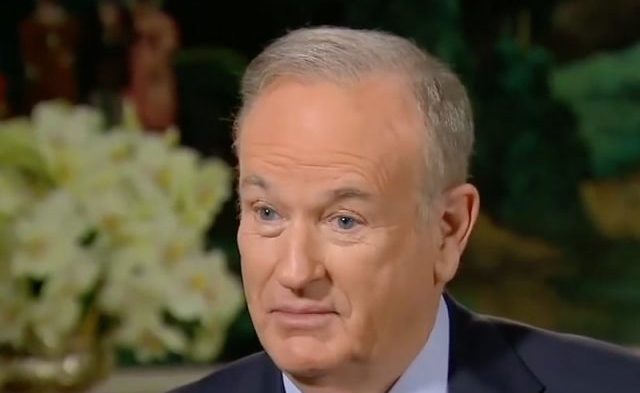 LawNewz.com has confirmed that Bill O'Reilly's team is behind a negative story regarding one of his accusers. It's a story that Bill O'Reilly himself also tweeted out saying that he was "sorry to have to post this article."
Sorry to have to post this article but it is necessary to expose the evil in play in this country. More to come. https://t.co/okplbsK9iC

— Bill O'Reilly (@billoreilly) September 18, 2017
Please check out https://t.co/ZNSXkWqnIX for expose about a person who attacked me. Very telling. https://t.co/X5FRv8k07c

— Bill O'Reilly (@billoreilly) September 18, 2017
The negative piece involved Perquita Burgess, who claims she was sexually harassed by the former Fox News host in 2008 and says he called her "hot chocolate." In 2015, she was reportedly arrested after a domestic incident. However, the details of the arrest were so flimsy that The Washington Post apparently refused to go with it after an extensive investigation. Instead, it was published in the conservative publication Newsmax, which claimed "[a] 2015 arrest by Detroit police of a key accuser of Bill O'Reilly for giving a false report of a crime has raised serious doubts as to her credibility."
As LawNewz legal analyst Ronn Blitzer said, the story doesn't quite exonerate him. According to a report, Burgess is accused of calling the police on her then-boyfriend claiming that he hit her, and when police arrived, she basically recanted. However, since that time, Burgess's then-boyfriend said he believed that the allegations were based "on a misunderstanding and were not pursued by the police or prosecutors." The case was dropped. In fact, Burgess' attorney Lisa Bloom even provided this signed statement from the boyfriend: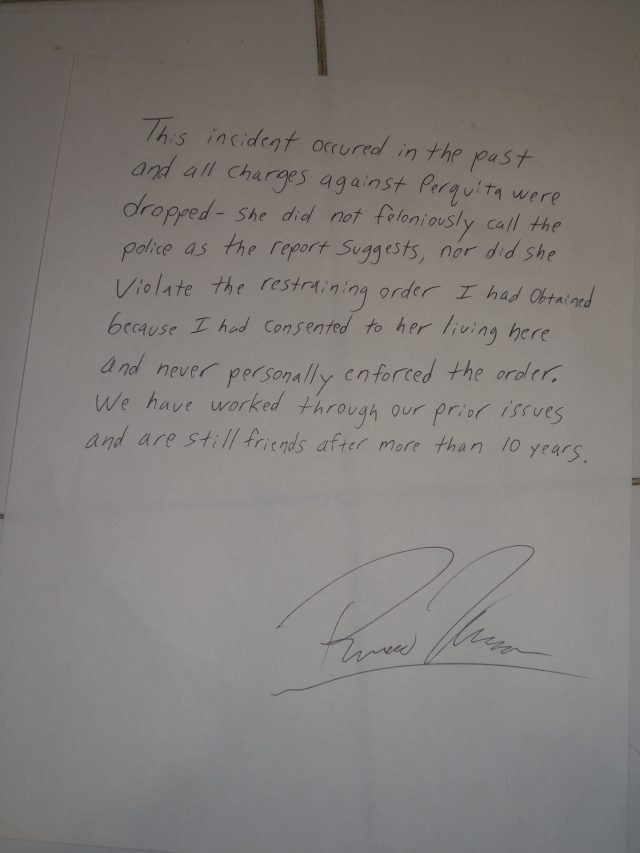 "The Washington Post contacted me a few weeks ago, and the reporter there told me Mr. O'Reilly's team approached him with new information his investigators had uncovered about Ms. Burgess," Bloom said in a statement to LawNewz.com "That reporter reviewed the matter extensively, including talking to me and reviewing a witness statement I provided that showed the domestic violence incident was based on a misunderstanding and that the incident did not result in any legal charges or conviction as far as we could tell. The Post ultimately passed on the story, presumably because it didn't meet their editorial standards."
O'Reilly's attorney is sticking by the veracity of the story that Newsmax published.
"The facts outlined in the story stand on their own merits. The documents containing those facts are all a matter of public record. We invite everyone to look at the facts as revealed by these records. The facts are all that matter," said Mark Fabiani, O'Reilly's attorney, in an email to LawNewz.com. 
O'Reilly has vigorously denied the allegations against him which ultimately lead to his abrupt dismissal this spring. "I had no idea who this woman was," O'Reilly said in an interview with Newsmax. O'Reilly also denies ever having spoken with Burgess. There is no record of charges having been filed against Burgess in the 2015 domestic violence incident.
"'Sorry to post'? Is Mr. O'Reilly now living in the 'Some Spin Zone,'" Bloom said referring to O'Reilly's original tweet about the story. Bloom also claims she has three witnesses who will back up her client's claims about O'Reilly's harassment.
Update at 6:45 pm: We updated this story with a statement from O'Reilly's attorney. 
[Screengrab via Fox News]
Have a tip we should know? [email protected]
Rachel Stockman - President / On Air Host