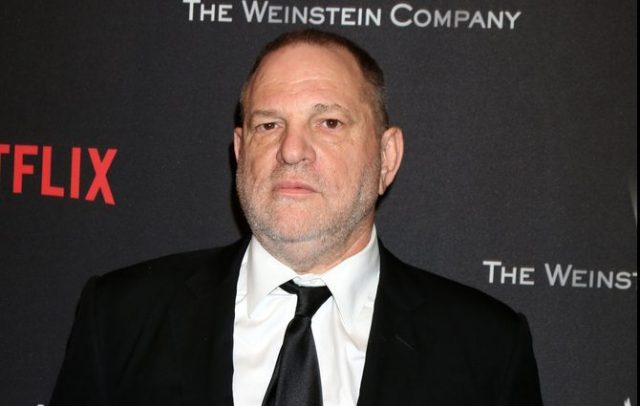 Investigators with the New York City Police Department ("NYPD") have finally put together a workable rape case against embattled Hollywood mogul Harvey Weinstein.
According to a report in the New York Daily News, police sources went public on Friday evening to relay the news.
Among those sources was Chief of Detectives Robert Boyce, who went on the record to note that the alleged victim came forward late last month and since speaking with her the NYPD now "have an actual case" against Weinstein.
The alleged victim in question is actress Paz de la Huerta, star of HBO's "Boardwalk Empire." According to an article in Vanity Fair published just yesterday, Weinstein raped De la Huerta twice late in 2010.
The first incident allegedly occurred after Weinstein gave the actress a ride back home to her Tribeca apartment in November 2010 and demanded to come inside and have a drink.  Of the first allegation, she said:
Things got very uncomfortable very fast. Immediately when we got inside the house, he started to kiss me and I kind of brushed [him] away. Then he pushed me onto the bed and his pants were down and he lifted up my skirt. I felt afraid. It wasn't consensual. It happened very quickly. He stuck himself inside me. When he was done he said he'd be calling me. I kind of just laid on the bed in shock.
The second rape is alleged to have occurred when Weinstein surprised De la Huerta in her apartment's foyer in December that same year. Weinstein had apparently been calling De la Huerta and attempting to see her, however, she had ignored his advances. She said, of the second incident:
He hushed me and said, 'Let's talk about this in your apartment,' I was in no state. I was so terrified of him. I did say no, and when he was on top of me I said, 'I don't want to do this.' He kept humping me and it was disgusting. He's like a pig. He raped me.
De la Huerta was 26 at the time of the alleged incidents. She is 33 now. She first met her alleged rapist when she appeared in the Weinstein-produced film "The Cider House Rules" when she was 14-years-old.
Investigators with the NYPD spoke with De la Huerta on October 25 of this year, according to Boyce. He said, "We spoke to her. She put forth a credible and detailed narrative to us. Then we sought to garner corroboration…and we found it."
That corroboration apparently came from a friend of De la Huerta's.
The NYPD and the Manhattan District Attorney's Office are currently working together on the investigation. Of that partnership, Boyce said, "We are happy with where the investigation is right now. So right now we're gathering evidence. We'll continue to do so every day."
[image via screengrab]
Follow Colin Kalmbacher on Twitter: @colinkalmbacher
Have a tip we should know? [email protected]