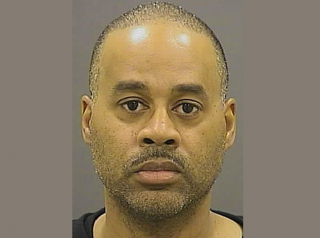 After one trial resulted in a hung jury and a second ended with an acquittal, a third police officer linked with the death of Freddie Gray, Caesar Goodson Jr., is set to begin this week. A pre-trial hearing is scheduled for Monday, the Baltimore Sun reported, where Judge Barry Williams will hear motions including Goodson's attempt to keep certain pieces of evidence from being used in the trial. Goodson's attorneys are arguing that certain out-of-court statements in Gray's autopsy, as well as a statement allegedly made by Officer William Porter that Gray said he couldn't breathe while in custody, are hearsay and should not be used in the trial. Porter has since denied making the statement.
Gray died after sustaining injuries while in police custody in April 2015. Six different officers had been charged based on allegations that they did not buckle Gray with a seat-belt while he was handcuffed in the back of a police transport vehicle. Goodson is facing the most serious charges, including second degree murder and manslaughter, as he was the driver of the police van. Testimony in the recent trial of Officer Edward Nero claimed that it is the responsibility of the driver to make sure that passengers are wearing seat-belts. Nero was found not guilty, as he only helped load Gray into the van.
Update 6/6/16 11:03am: At a hearing on Monday, Goodson opted to have the case heard in a bench trial instead of by a jury. The trial is scheduled to begin on Thursday.
Have a tip we should know? [email protected]